Happy team
Happy clients
Passionate and dedicated
About
Robotics and smart solutions for the automation of industrial laundries
Inwatec is a Danish robotics company, standing at the forefront of revolutionizing the industrial laundry industry. We specialize in crafting advanced software and intelligent machinery to automate industrial laundry operations efficiently. Together with our dedicated team of Laundrynerds we keep working towards one common goal: eliminating as many tedious manual processes as possible.
Since we are located in Odense, we draw inspiration and expertise from a rich ecosystem of industry-leading robotics companies. Furthermore, the University of Southern Denmark (SDU) and its renowned institutes for software and robotics provide us with the opportunity to recruit many talented minds during their education already. This unique environment empowers us to remain pioneers in technological advancements.
We are Laundrynerds and Inwatec is our natural playground. No matter the task or challenge we are facing – we always have each other's back. We genuinely enjoy what we do, especially in our laid-back atmosphere that keeps us motivated to reach our goals. 
Do you want to transform the laundry industry with us?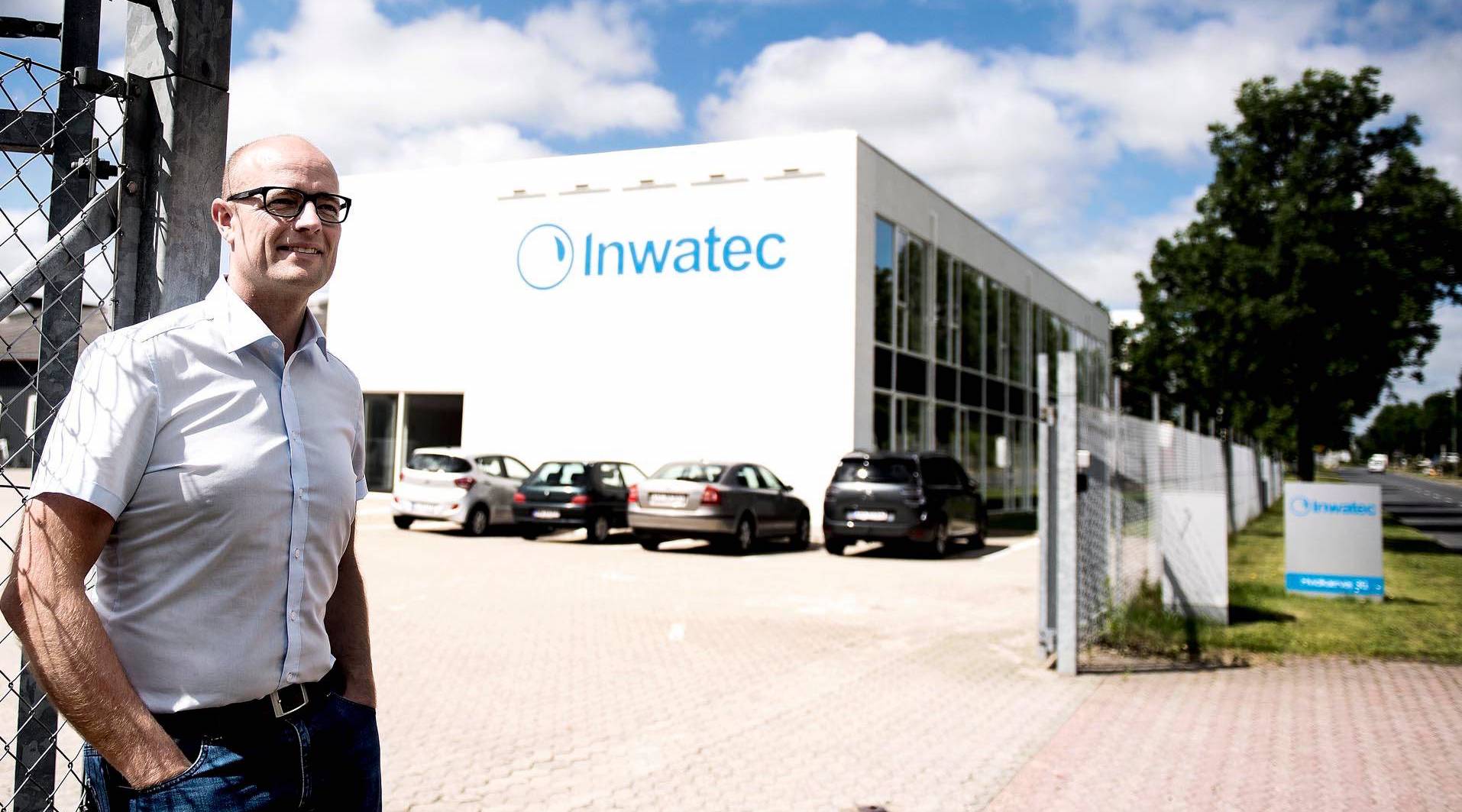 Mads Andresen
CEO and founder of Inwatec
Already in the initial stages of his career, software developer Mads Andresen discovered his interest for the industrial laundry industry. Recognizing the untapped potential quickly, he delved into the world of mat rolling machines, laying the foundation for Inwatec's very first product. After all, his vision has always been clear: revolutionizing laundries and automating labor-intensive processes while enhancing efficiency and ergonomics. Over a decade has passed since founding the company. Nonetheless, Andresen keeps on pursuing his mission of "removing the dirty work" together with a team of dedicated Laundrynerds.
TEAMWORK MAKES THE DREAM WORK
collaboration with the JENSEN GROUP
We are delighted to have the JENSEN group, one of the leading suppliers in the laundry industry, as a partner by our side. After successfully collaborating since 2018, JENSEN holds 70% of our shares since March 2021. As a result of over 60 years of experience in the industry,  they bring a wealth of expertise to the table. The broad portfolio of products and services makes them the ideal partner to transform the industrial laundry industry with. 
What makes our partnership truly special is our shared values and common goals. Together, we strive to make laundry operations more efficient. Namely, we are committed to improving working conditions and reducing the environmental impact of laundries through automation. We share a common objective: building the laundries of the future. 
For more information on the JENSEN group and its solutions click here.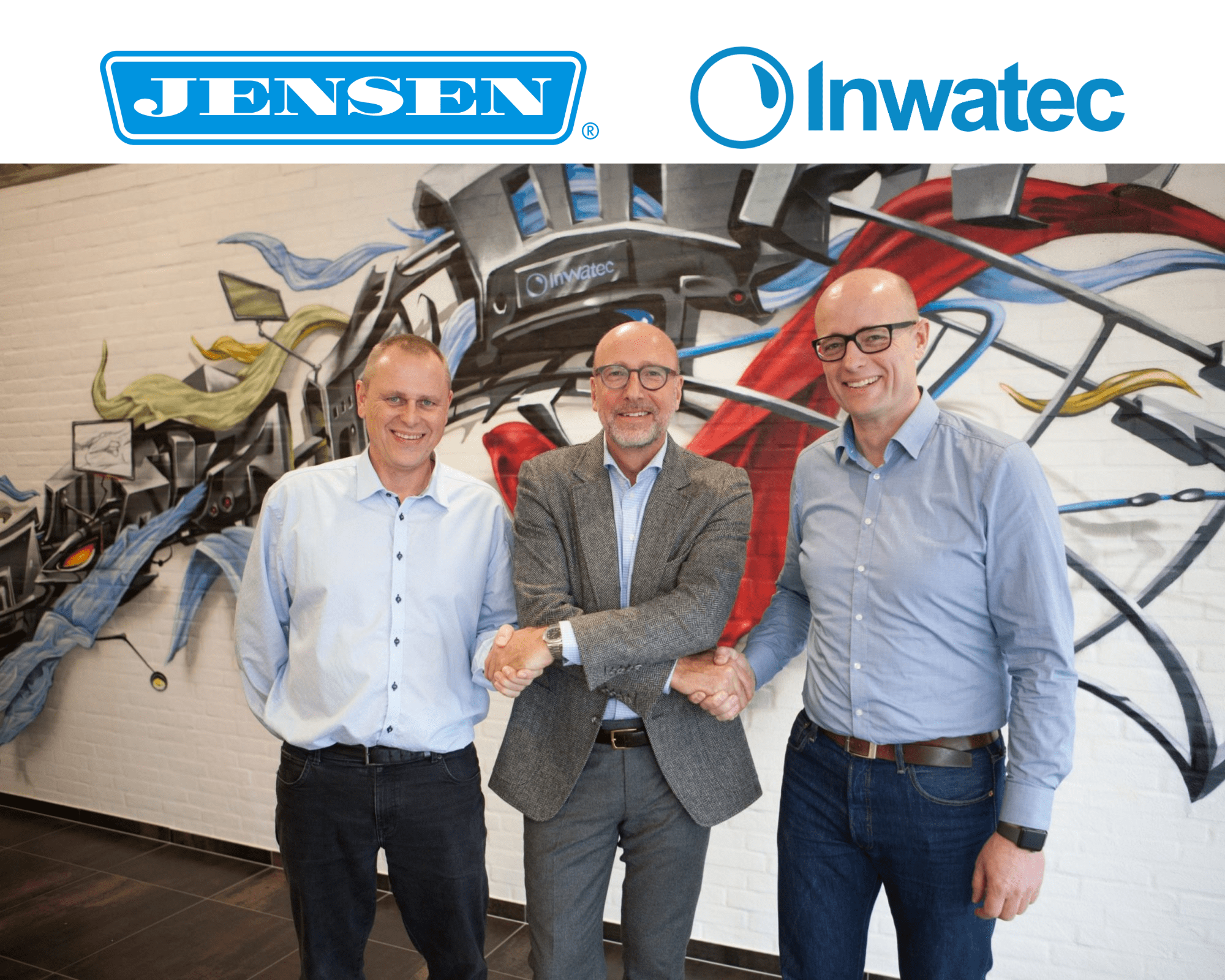 What our heart beats for
Our passions are automation and robotics. We are working on various interesting projects on finding innovative AI-solutions for our machines
With the aim of increasing efficiency and minimizing the tedious work in laundries worldwide, Inwatec has developed solutions for efficient mat rolling, automatic soiled side sorting, and smart stack management for more than ten years.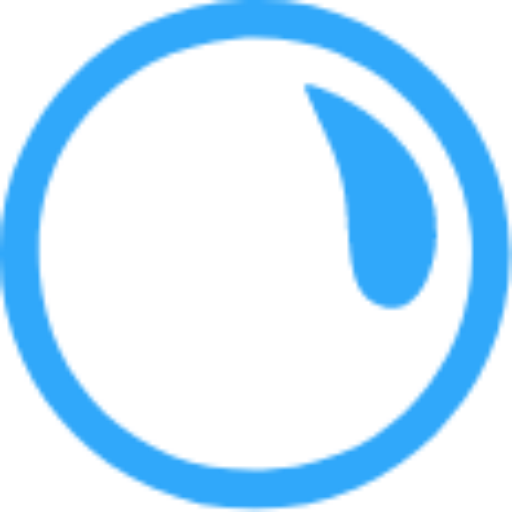 Known for innovative automation solutions combining artificial intelligence and simple mechanics, we have started a revolution in the industrial laundry industry.