Soiled Side Sorting – For the Laundries of the Future 
Why does my laundry need automation? The real question is: why not? Automating your soiled side sorting comes with a lot of benefits – for you and your employees. It doesn't only boost efficiency and takes away tedious manual tasks, it also makes the working environment a safer and more sustainable one. You can benefit from:
Replaced Manual Work on the Soiled Side: making employees job a lot easier, only leaving them with loading laundry into the  sorting system
Better Hygiene: reducing contact with soiled laundry items to an absolute minimum
Employee Safety: with the help of Xray solutions harmful foreign objects can be detected – protects machines and employees equally
Higher Level of Planning Certainty: RFID technology helps to track items precisely, helping to reach new levels of planning security
Cost Efficiency: systems are also able to track purely by camera, not costly chipping process needed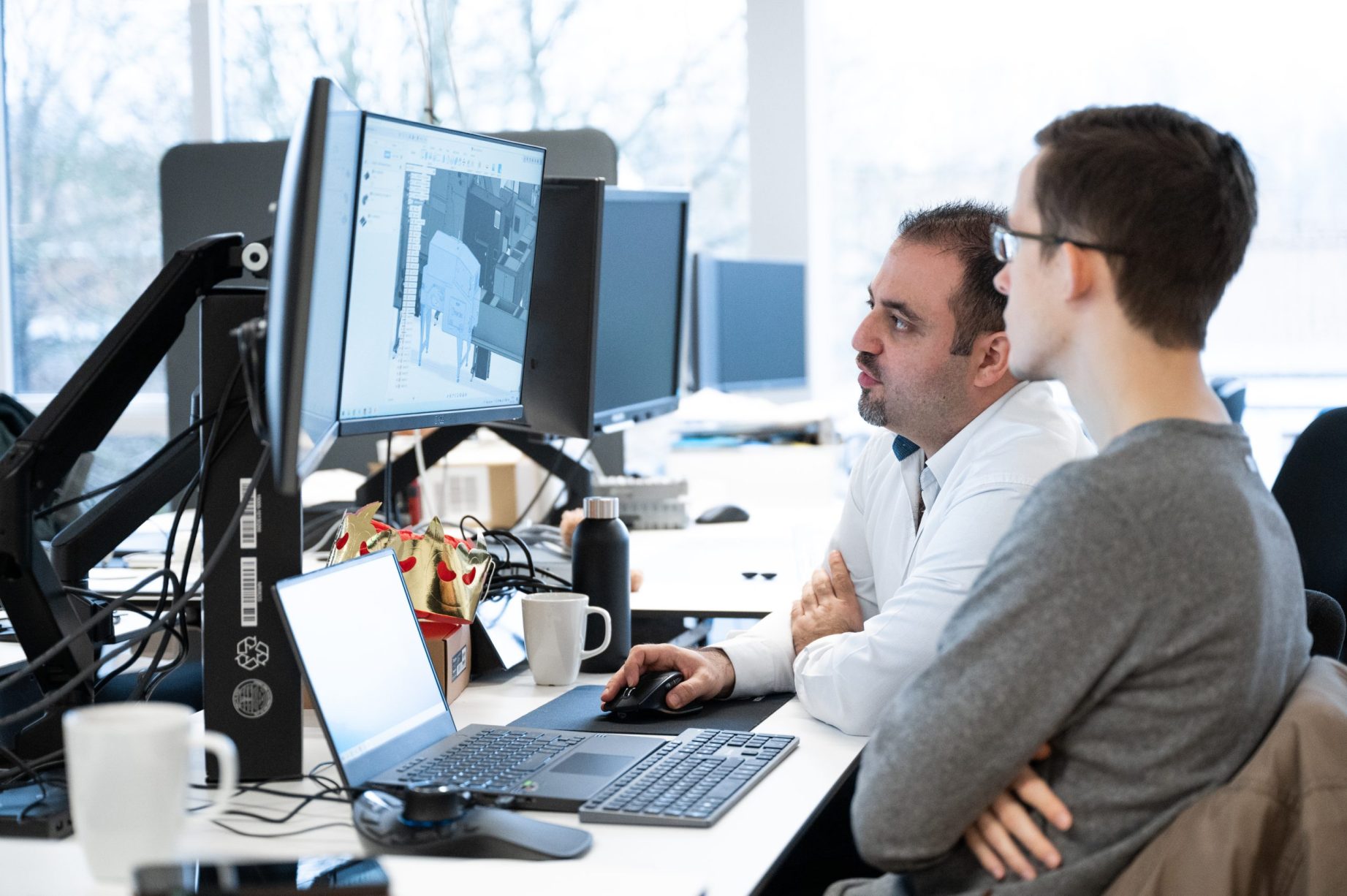 THE INWATEC BENEFIT
Speaking about benefits – let us tell you why you've made the absolute right decision choosing Inwatec to help with automating your soiled sort:
Modular Components: all modules are customizable and can be tailored to your specific needs, enabling you to choose whatever set-up fits best with your needs.
Easy Maintenance: either Inwatec or our partner, the JENSEN group, will provide you with immediate support. All you need is a working internet connection.
Easy Operation: no need to hire specialists to handle our systems – your existing workforce is more than able to handle this job.
Simple Engineering: we only use standard components in our machines – the smart features come with the smart software.
Employee Satisfaction: our systems enable you to free employees from tedious manual tasks, while freeing time for more complex ones.
Each of our products is designed to be integrated into an already existing automated sorting system at any point, or to create an entirely new one. They are flexible to be combined in a way to create the best possible outcome for your laundry – you have the freedom to choose what fits your needs best. All of Inwatecs components are designed to communicate with each other in order to ensure the most efficient workflow.
The graphic below will give you a quick overview of the single modules: 

1) FREJ.Conveyors: versatile conveyor structures for direct transport and distribution of unsorted  laundry to the automatic system
2) THOR: fully automated single piece picking with the help of 3D cameras and smart grippers
3) BIFRÖST.Inlet: transports singulated articles to the next module
4) HEIMDAL.Camera: identifies sorting criteria based on visual appearance by using artificial intelligence
5) HEIMDAL.RFID: identifies items with RFID tags; UHF, HF, and LF are supported
6) ODIN.Xray: automatically detects harmful foreign objects and rejects them from the system, further enables their careful manual removal
7) BIFRÖST.Lift: vertical conveyor that lifts single garments can be transported to the next module
8) BIFRÖST: conveyors sorting the garments into e.g. trolleys or silos. From there the laundry can proceed further to any preferred place in the laundry
9) BIFRÖST.Bin: buffers sorted soiled laundry items until a full load is reached
For detailed information on each individual module, please have a look at our brochure.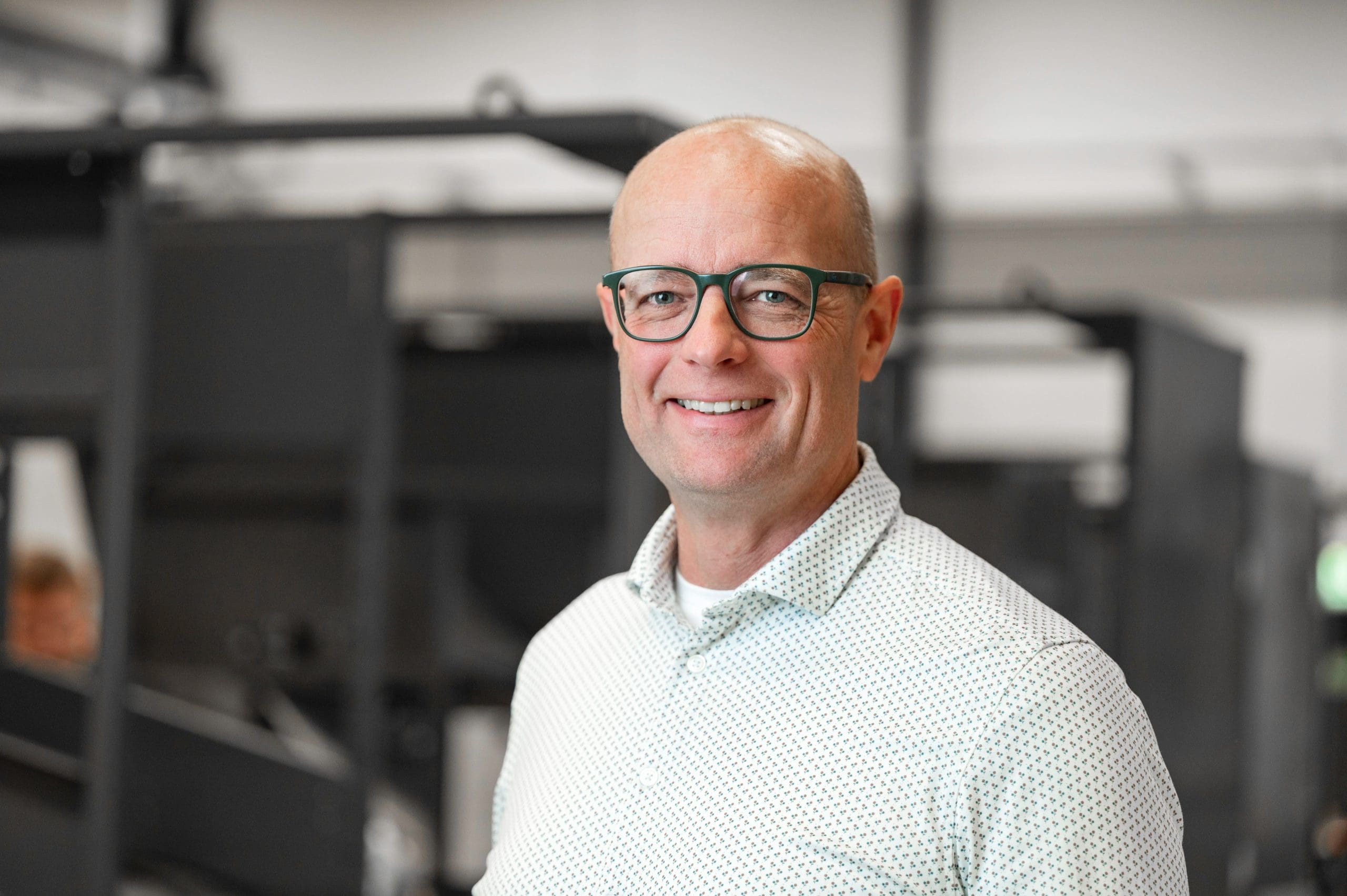 Mads Andresen
founder and CEO of Inwatec
Sustainability is becoming an increasingly important issue, in every aspect of life. At Inwatec, we strive to contribute to a more sustainable world every single day. With all the engineering power we possess, the main impact we can make is on the side of our customers – which is exactly where our focus lies. With the help of our automated soil sort systems we enable industrial laundries to reduce their waste of resources, e.g. water, energy, as well as chemicals. We do this by allowing accurately calculating the amounts of resources that will be needed for the washing process for the defined sorting categories, therefore protecting the environment and helping our customers avoid unnecessary costs.
"Our strategy is to do more, more of everything. We also want to do more than the trend. I think we will be front-runners in our industry, and we want to be just that – front-runners making real change."
– Mads Andresen
Famous last words
 A recurring issue in the industrial laundry sector is the fluctuation of, or even sheer impossibility to find adequate workforce. Recruiting the right personnel has become one of the industry's biggest hurdles, as the actual problem is not the one of people being replaced by robots, but the struggle to find people actually wanting to be employed in such a position. Automatics and Robotics are the only way to guarantee that businesses in the laundry industry can still be competitive, as well as to ensure that there will still be a workplace in the future. 
It is very important to us to let you know that you will not need any additional, highly skilled employees (e.g. software engineers, etc.) to handle our machines. This widespread fear is very understandable, but nonetheless nothing for you to worry about. The one and only thing that suitable employees need to bring to work is the right motivation to do the job.