Different garments require various treatments, and because of that, Alsco Padova has increased focus on traceability in their laundry. To overcome the most significant hurdles, Alsco has invested in more technology.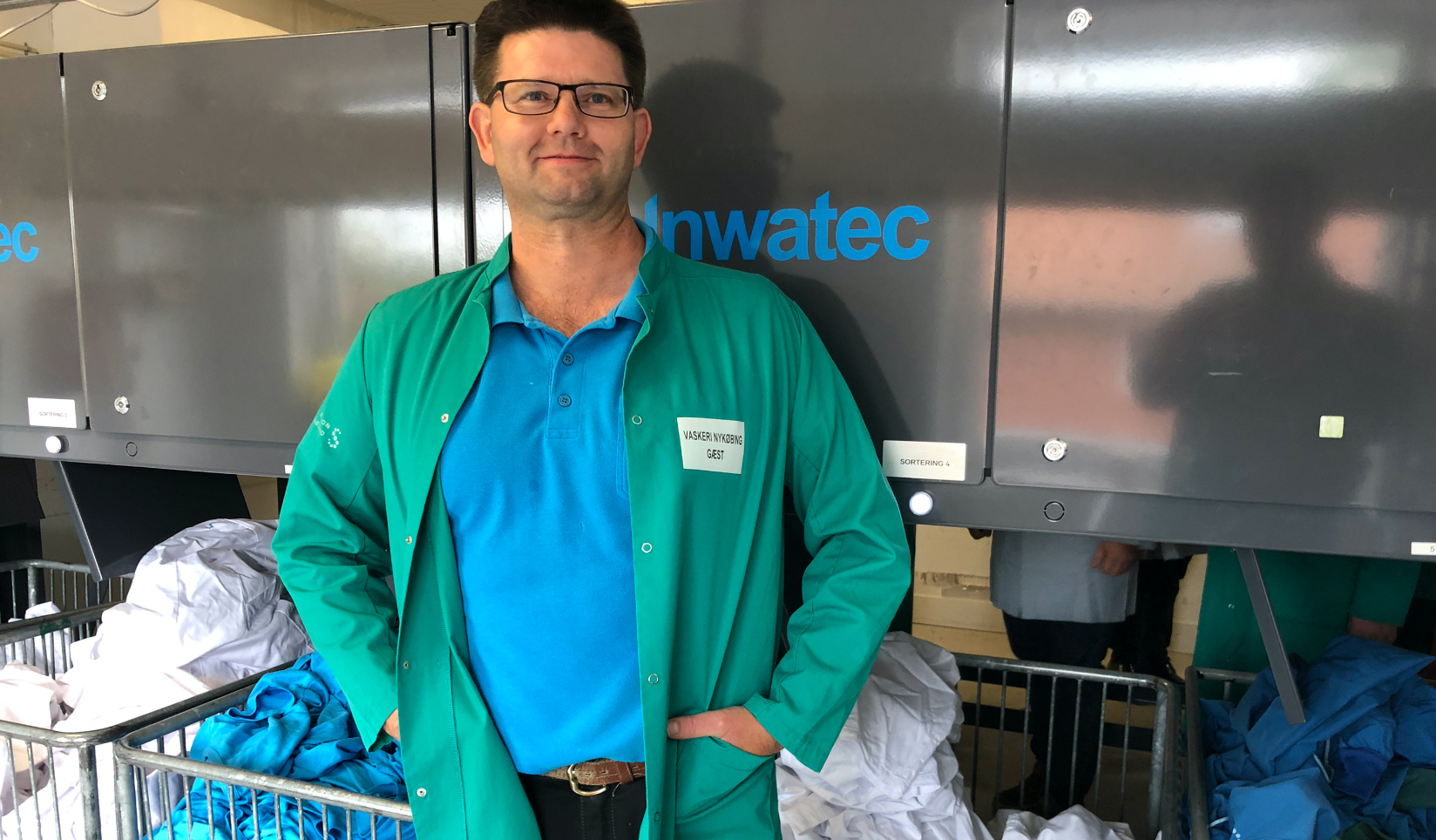 In 2017, Koncernservice Vask in Nykøbing F., Denmark, a laundry servicing three regional hospitals in Sjælland, decided to focus on automated handling of garments where it is possible. The solution was implemented following a public tender, including a combination of Inwatecs Robot Separator, X-ray scanner, and an UHF-RWS sorting system.
The installation was finally implemented in spring 2018, and according to Thomas Petersen, Production Manager, no one has regretted the choices that released labor for other tasks in the laundry, while at the same time doing the work with the soiled site laundry more efficiently and less risky for the employees.
"The working environment has become more comfortable because we have a simpler workstation where the dirty clothes enter the system. One person can actually manage all the handling, but sometimes we have two on the job because some of the jerseys have to be reversed, "says Thomas Petersen.
Involuntary test of capacity
The plant is designed for a capacity of around 1400 uniforms per hour, and with 10 hours of daily operation, it met the requirements for production. However, the requirements were soon to change significantly.
Shortly after the installation, the plant at Nykøbing F. Hospital came for an involuntary test when a hospital laundry in Holbæk burned down and went out of service. This meant that the laundry from Holbæk laundry had to be handled and washed in Nykøbing F.
Instead of the usual three hospitals, the list of clients grew to 6 hospitals, and from one day to another 60%, more uniforms had to be handled. The challenge was solved by extending the opening hours of the plant.
"Usually we work from 6:00 to 16:00, but after the fire, we're working from 6 am to 11 pm, and with that setup, the production of uniforms for all six hospitals can be handled thanks to the Inwatec solution," says Thomas Petersen.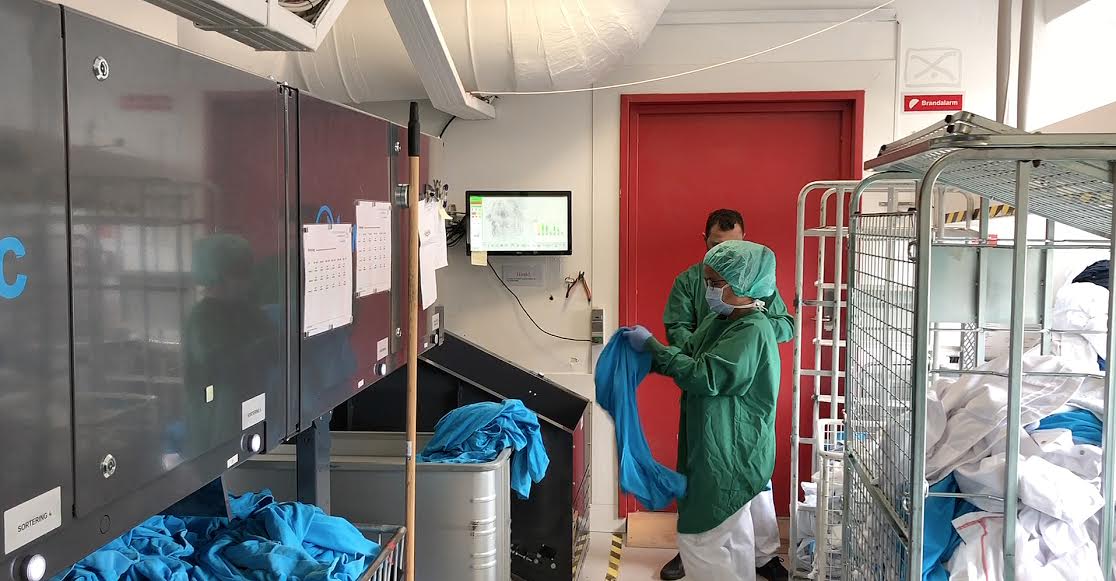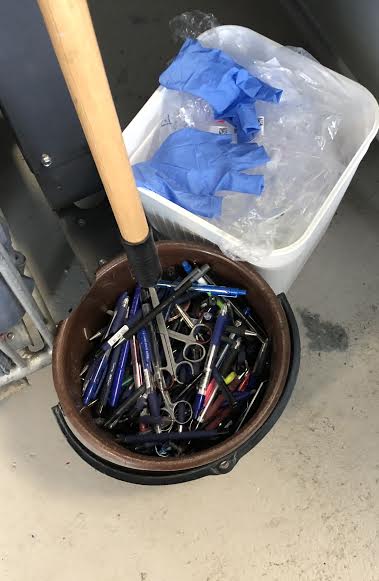 Automation and X-ray provide speed and security
In addition to proving that the system could also handle unforeseen problems, Thomas Petersen is above all pleased that the original designs are resolved as expected. Not at least, his employees no longer have to have their hands in all the pockets.
"The X-ray solution finds almost everything, and we do not have to fear any cut injuries, so we have hardly any challenges in that area. Previously, we had four people who checked and emptied the pockets on the dirty laundry, but now we can do with one and a half, where one also helps to turn the shirts. That station is right next to it, so it's easy to switch between tasks," says Thomas Petersen.
"The robot separates about 1,400 units per hour, after which they are passed through the chip reader and X-ray before they are automatically sorted into eight categories. One bin is reserved for uniforms with items in the pockets. They are rejected in the first bin, after which they can be reviewed further before they are returned to the system with empty pockets," says the production manager who display a whole bucket of pens, scissors, name tags and a lot of other unwanted items as proof of the daily catch.
In addition to sorting the laundry so that it is ready for washing, the handling also ensures a higher quality in production, as the number of errors is the sorting is kept to a minimum.
"We have allocated a bin to the readings where the chip is not recognised or where two chips from different washing categories have been registered together, so we do not mix the laundry. Therefore, in our plant, we have six divisions for uniforms. We sort all white pants together, all dark clothes collectively and so on, but it is not something we are bound to if we need to change our production," says Thomas Petersen.