Inwatec's sorting lines are build to fulfill each customers' needs. Thanks to modular design, the single machines can be added to a whole system according to specific wishes. In this case, the requested line consists of a Robot Separator, an X-ray machine and a vision based sorting system. 
The robot is fed by a conveyor and performs a separation of the garments. These separated garments are directly transferred to the X-ray machine, which detects foreign items like pens and scissors in the garment and automatically rejects these clothing items.
Accepted garments are forwarded to a vision based sorting, which, in this special case, sorts into either bright or dark.
The system's main components:
The Robot Separator has a high efficiency in separating textiles. It works fully automatic and therefore reduces the risk of cuts and needle injuries for your staff. Our modern 3D cameras and advanced software make this possible.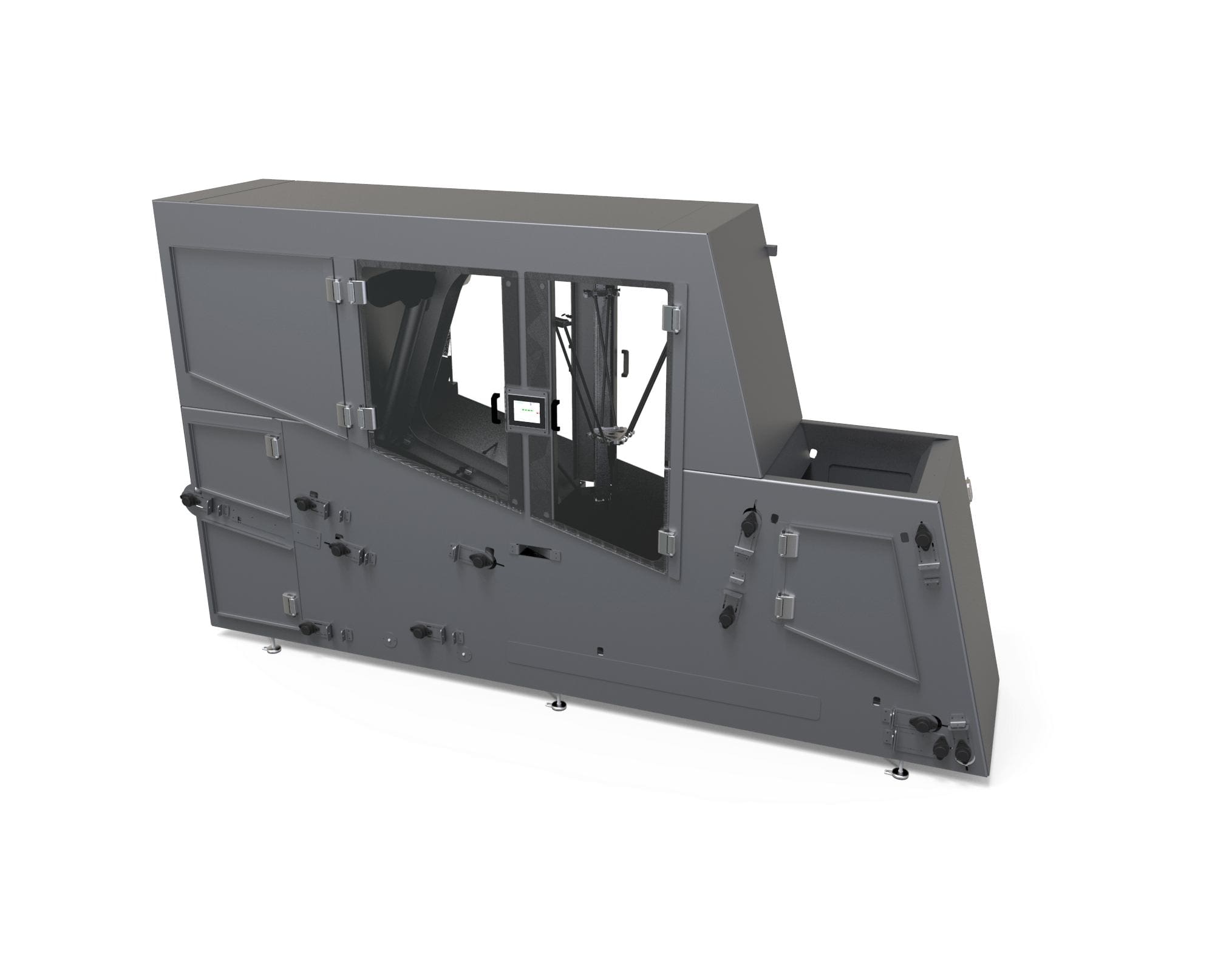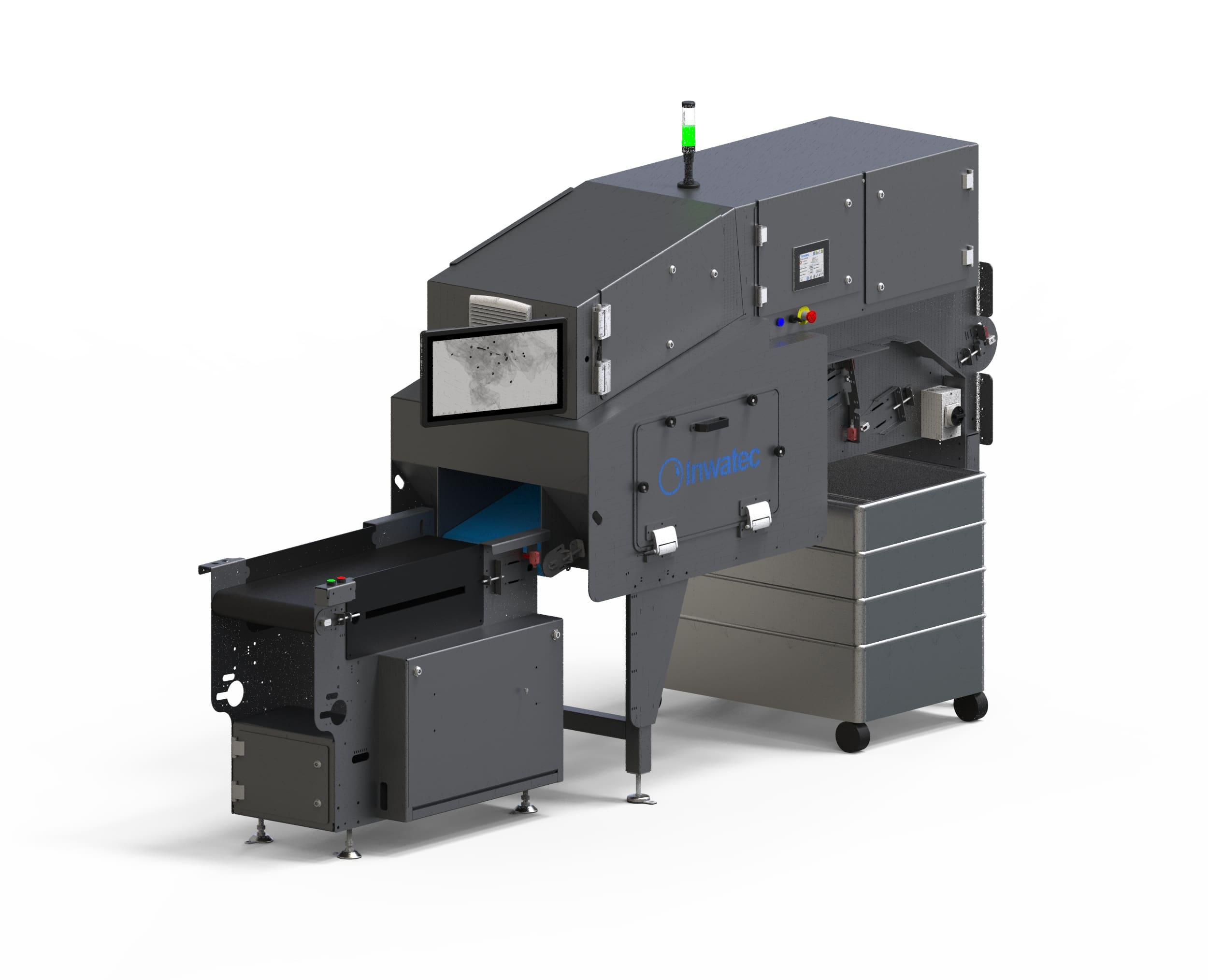 Inwatec's X-ray machine automatically detects foreign items such as pens, needles, lipsticks and more. It can handle up to 2,200 items per hour and rejects garments which contain foreign items. These rejected garments are forwarded to a special bin, where the detected foreign items can be removed from the garment's pockets.