The Norwegian company Leko Matter, based in Oslo, decided to automate its mat laundry as much as possible in 2015. The result is a production where one employee alone handles 3.6 tons of mats each day. The mats are washed, rolled and sorted for about 3,000 customers.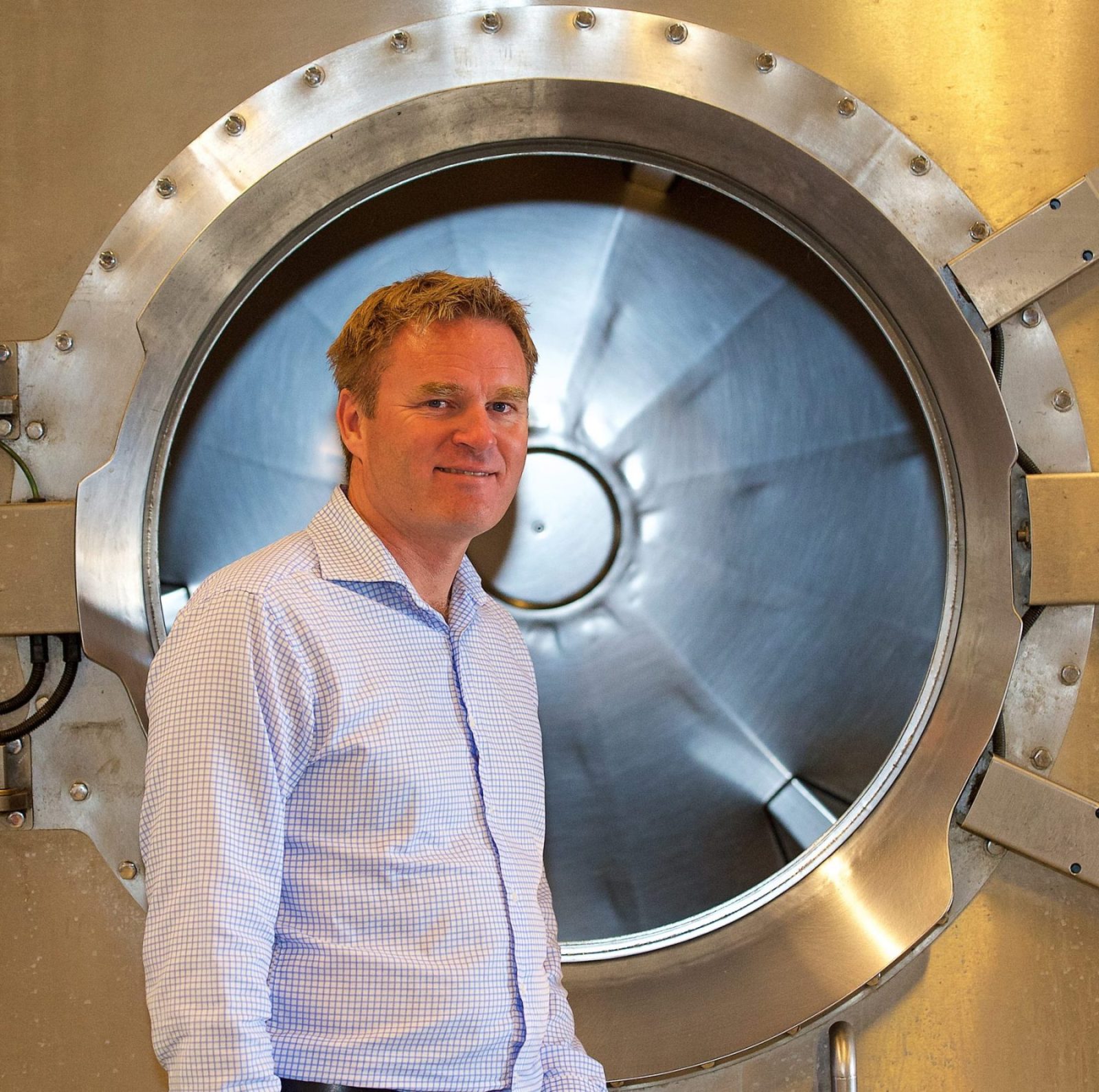 "In the past, our drivers helped for more or less one hour to roll the mats. Luckily there's no need for this anymore. The truck drivers deliver the dirty mats directly on a conveyor belt. Hence everything proceeds automatically from the washing and drying until the rolling of mats on our Inwatec Hurricane machine," says Bjørn Leine, son of Leko Matters founder Bergtor Leine, and thus the second generation in the family business, founded in 1989.
Bjørn Leine has not doubt that the automation has been a success for Leko Matter, and for the same reason, the company is now thinking about further expansion of the system. "Our system can sort by six criteria, but we are in dialogue with Inwatec to invest in an additional sorting module so we can sort the mats into nine carts at a time," says Bjørn Leine about the solution he and his colleagues have done in collaboration with Inwatec.
"The alternative had been to employ more people to keep up with the growth. Instead, we are saving a full-time job now, and I assess that the investment has paid back within two years," Bjørn Leine continues.
Innovative partnership
"The projects we have with Leko Matter over the years gave us a lot of beneficial knowledge of the mat handling business and our company's relationship has been a success from the very beginning", Claes Stanley, Chief Technology Officer at Inwatec explains. "Leko Matter came to us with some specific requests", says Claes Stanley. "Together we developed a modular sorting system that fits into their setup, and at the same time allows their business to grow even bigger."
Emphasis on efficiency
"Leko Matter had a keen eye for the efficiency from the very beginning, and we are happy, that we have been able to meet their requests with our machines. Their setup is almost entirely automated. Only one person is needed to place the mats at the Hurricane Matroller. This process also allows to include a quality control of the washed mats," Claes Stanley adds.
Where the original setup at Leko Matter allowed the Norwegian company to sort in six criteria, there is no upper limit on the number of how many sorting modules can be added. In the same way, it is possible to add RFID-scanner and a mat binding system to the mat rolling machine. "Today we have customers with similar setups all over Europe, in the United States and Canada. For Inwatec the partnership with Leko Matter proved that the value of understanding the customer is essential to ensure mutual success," Claes Stanley states.