In May 2018, the Norwegian Nor Tekstil celebrated the grand opening of a new laundry in Oslo. This laundry was built specifically to handle hotel laundry, and it's inauguration was accompanied with high expectations.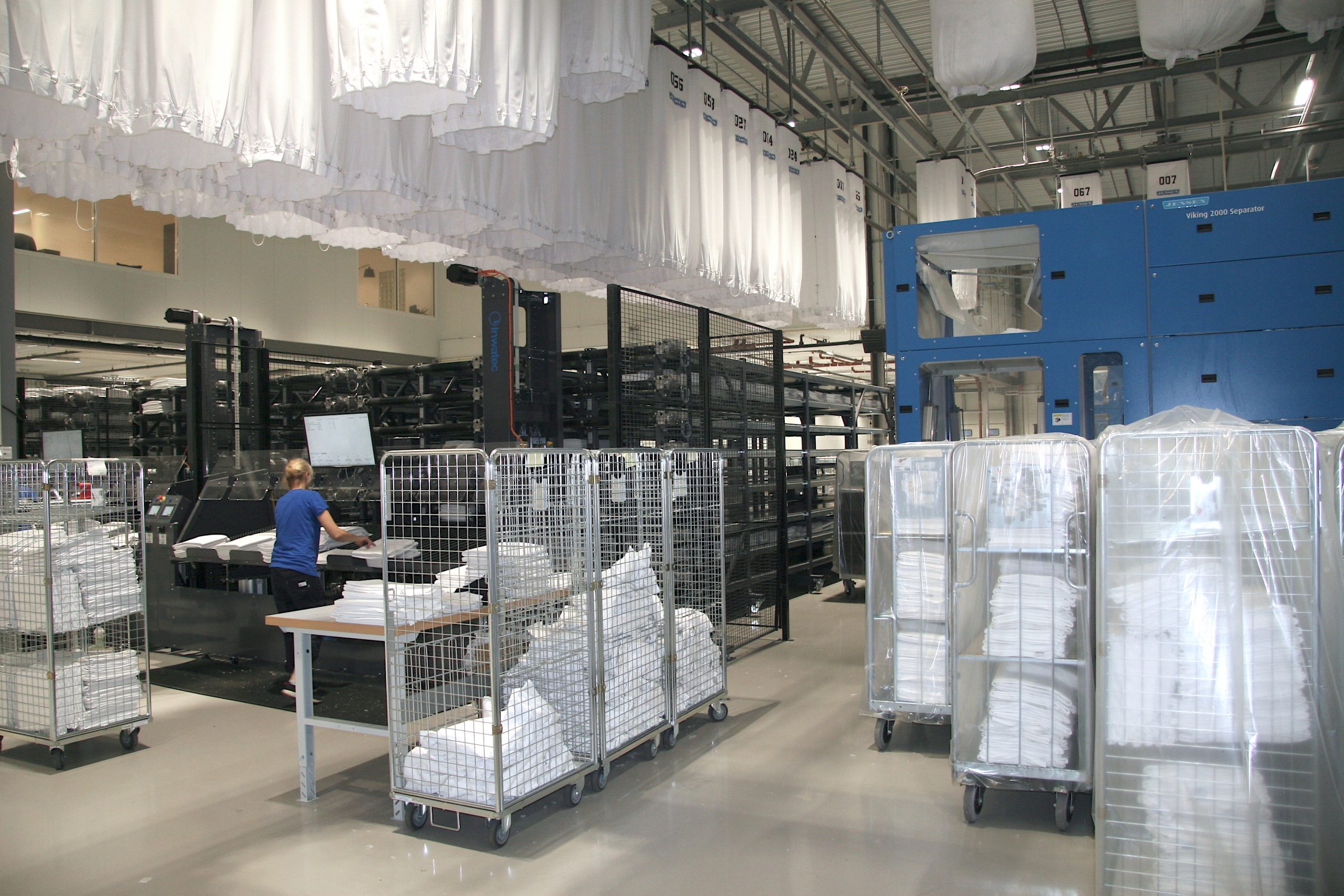 Half a year later, CTO Ove Belsvik acknowledges that the concept has proven to be an excellent idea:
"We think long-term, and we wanted a very modern facility based on innovative technology, and we feel that we have gotten that in Oslo. We had several laundries, and we wanted to move our hotel production to a single plant to make it more efficient. Here we do not wash for hospitals or other customers, it is exclusively hotels. In this way, we are able to specialize the production lines," Ove Belsvik explains.
The brand new laundry in Oslo includes an Inwatec Stack Storage Solution, which keeps the washed and ironed linen in its buffer before packaging and shipping. With this setup, the production can be streamlined as much as possible.
At the same time, the new setup was designed with a wish for improved workstations for the employees, and Ove Belsvik is pleased that this part of the solution also has proven to be a success.
Nor Tekstil is Norway's dominant player in the laundry industry. The company serves a significant share of Norwegian hotels, hospitals, and nursing homes, as well as a large number of customers in the offshore industry and other firms in the industrial sector.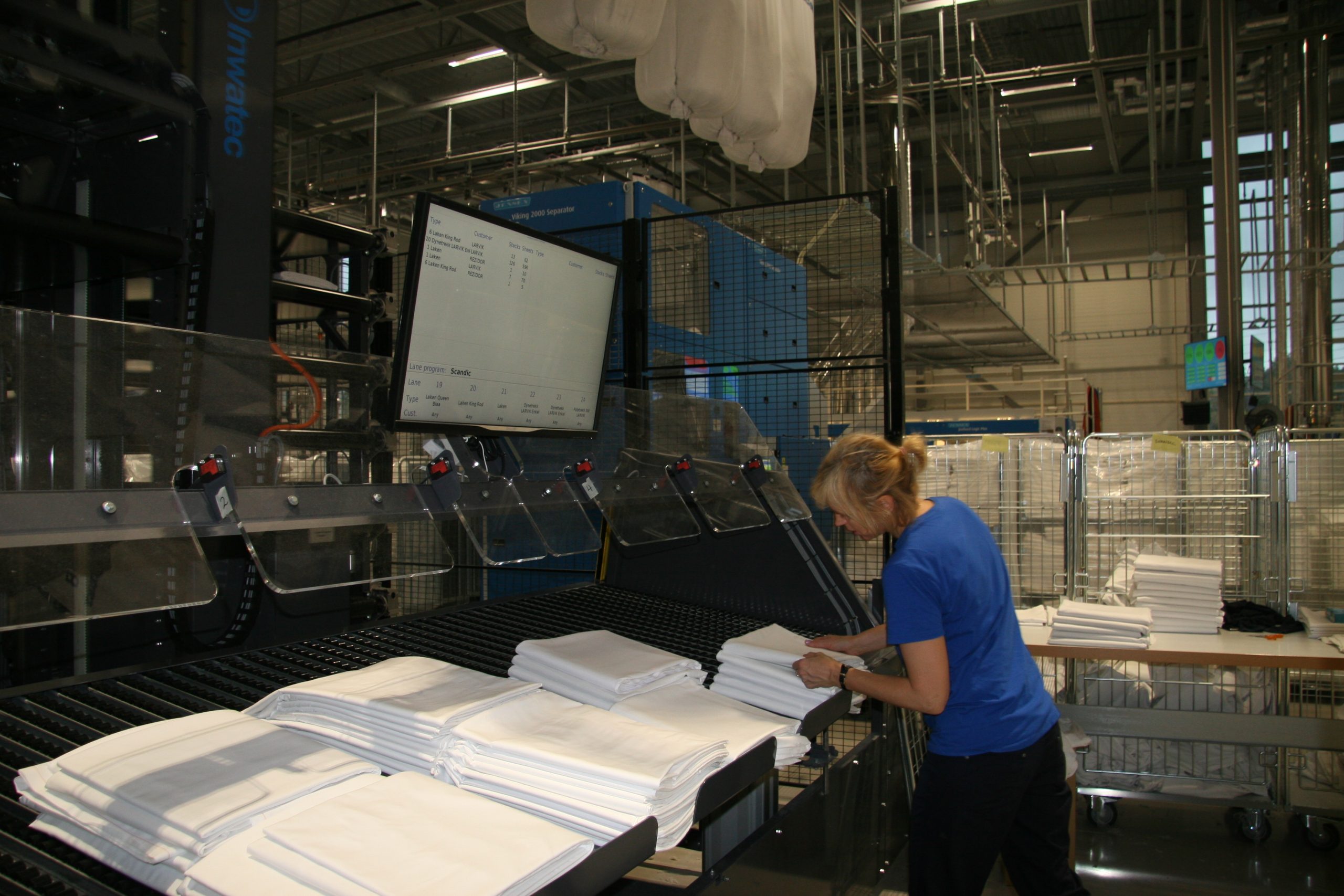 "The stack storage solution from Inwatec has had a significant impact on employees. We work with HES (Health, Environment, and Safety), where we look at ergonomics and workflows, and we have significantly less stress now. It's no longer the machines that regulate the pace. When we have a buffer in front, the manual handling at the packing station is done at a reasonable pace, and we've got significantly better ergonomics for our employees. It is very positive," says Ove Belsvik, who is certain, that the set up in their new laundry will set the standards for future laundries:
"We are convinced that what we have built in Oslo is the future. We also see that after half a year of operation we have had excellent results with the combination of our five ironer lines and the stack storage," he ends.