The handling of small laundry items such as mops or rags is a time-consuming process that requires thousands of hands every day in laundries around the world. However, this should change soon.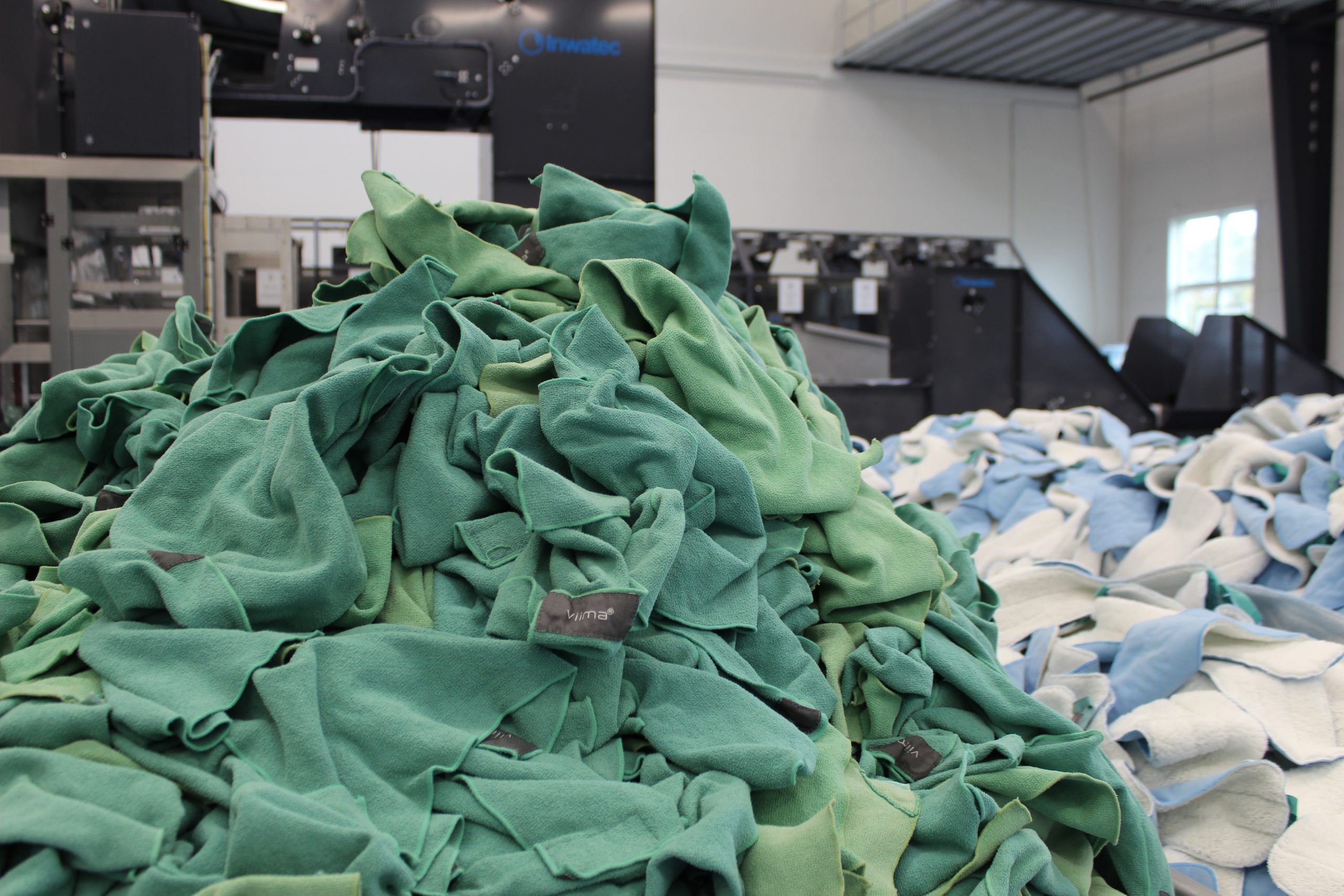 Today there are an increasing number of automation solutions and special robots that free employees from the most monotonous and repetitive tasks. This also includes the handling of small textiles.
At the Danish laundry company DFD, one of Inwatec's bag handling and packing systems was recently installed, which is mainly used for their very successful Viima cleaning products. Viima comprises cloths and mops that allow chemical-free cleaning with water only. With 4,500 weekly deliveries in Denmark, Sweden, and Norway, the laundry's logistical requirements are high.
However, this is not the only reason why DFD in Odense decided to invest in automation solutions for the packaging of these special wiping cloths:
"The primary objective is to ensure the best possible hygiene for Viima wipes and at the same time to find a solution that enables us to save time and manpower," says Axel Bonnevie, Managing Director of DFD.
Rising willingness to invest in automated solutions
The ways of handling smaller articles vary from laundry to laundry, but the willingness to invest in automated solutions is on the rise all over Europe. Man-hours are among the most significant expenses in most companies, and on top of that, demands to employee safety and proper hygienic handling of the garments are getting stronger and stronger.
The DFD laundry in Odense specializes in and optimizes the handling of Viima products, so the company has a great deal of expertise to ensure that customers from across the Nordic region have access to specialized and certified washing and advice on which solutions exactly meet their needs. Customers include professional cleaning companies, the food industry as well as pharmaceutical and medical companies. The basis of the DFD service solution is that the customer receives exactly the number of units required whenever needed.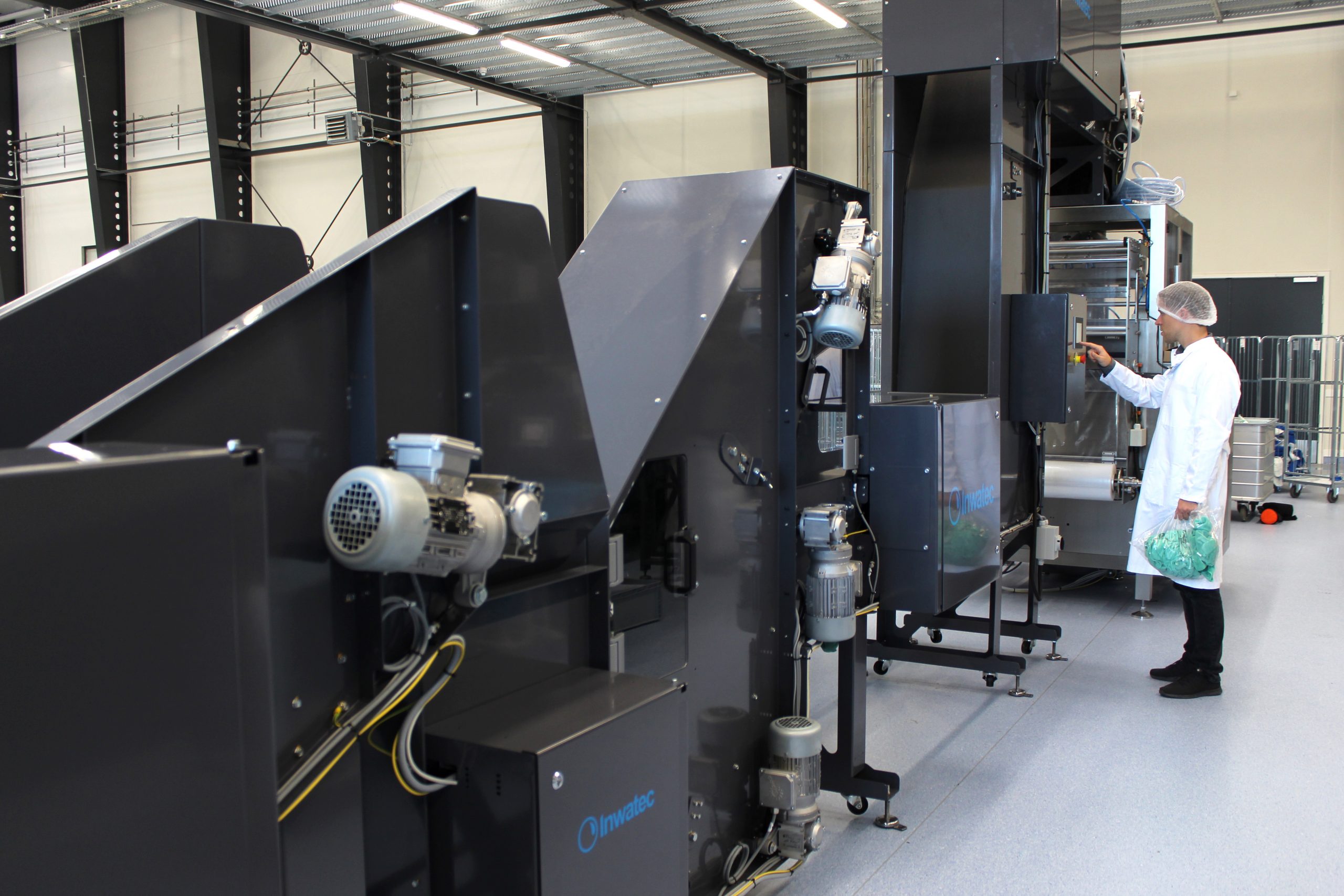 "Our Viima cleaning concept consists of various products made from a completely unique and patented composite fiber, which offers some cleaning advantages. This means more hygiene and quality, minimum consumption of water and detergents and better ergonomics for the user than with conventional cleaning systems. Viima has also received the EU Environmental Award for its environmental friendliness. We then invested in the Inwatec machine, which separates the Viima wipes and packs them in plastic bags, so that we can supply a fixed number of wipes in one bag in a particularly hygienic way, as there is no manual handling," says Axel Bonnevie.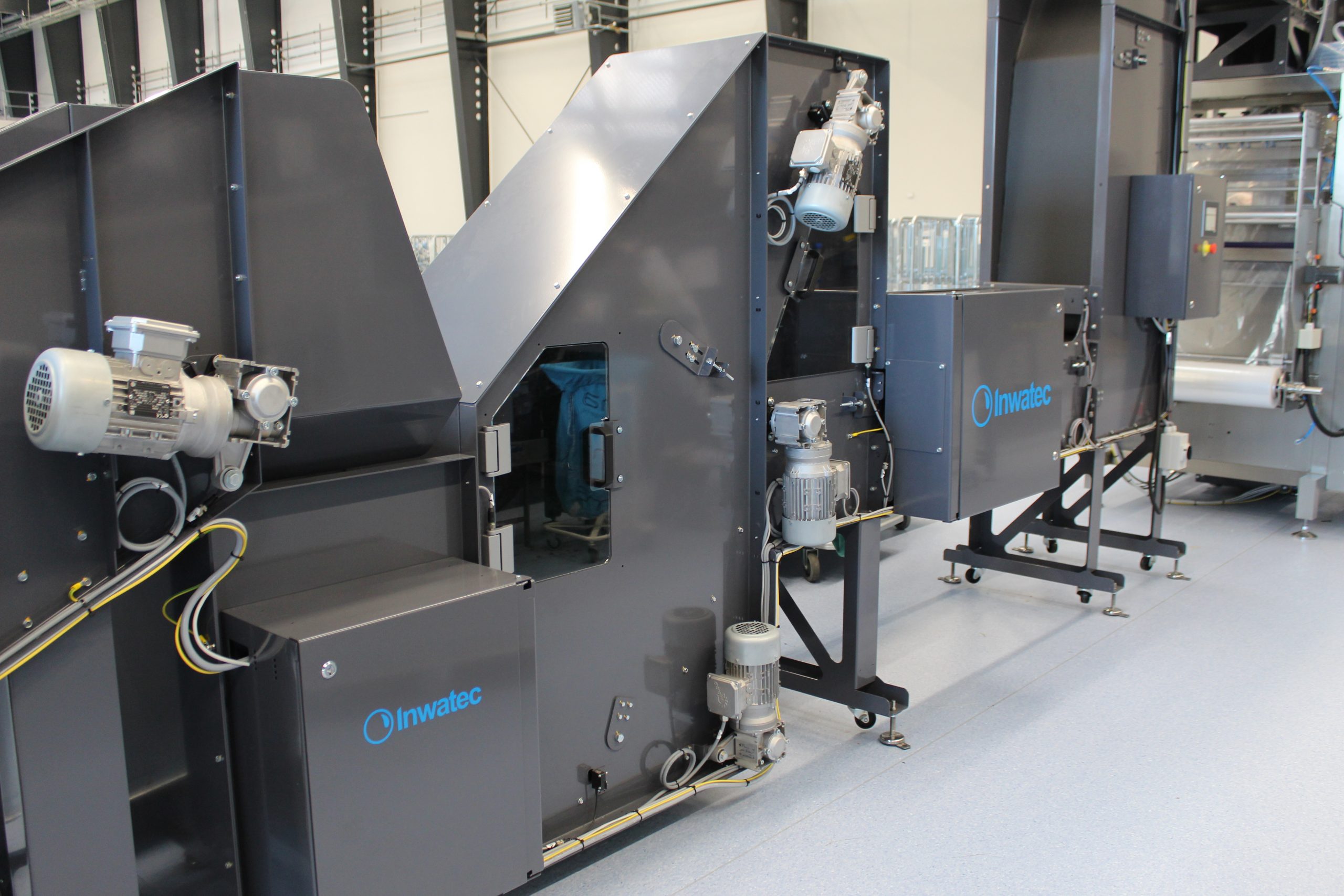 Quality assurance in Viima's concept means that all units can be tracked and monitored via an RFID chip – right down to the individual Viima cloth. This places high demands on logistics when mops and wipes have to be packed and distributed in an area stretching from Denmark to Norway and Sweden.
Modularity to fit every need
"The machine handles up to 2,000 laundry items per hour with RFID reading and more than 3,000+ without an RFID integration. The operator easily changes how many items that go into each bag, so it is no problem to change from one type of product to another", explains Mads Andresen, CEO of Inwatec.
Because of the different needs of industrial laundries, Inwatec has developed a modular setup that can be combined in all sorts of ways to fulfill the exact wishes from the customer. 
"The packing module itself is of course standard together with the unit that separates and counts the articles that go into the bags, but on top of that we have several other options to choose from," Mads Andresen further elaborates. "The most common add-ons are label printers and RFID-readers that keep track on inventory and therefore help our customer send out the correct invoices. The RFID-reader also provide extra security because incorrect laundry items are automatically ejected into a reject bin," adds Mads Andresen, who also points out that versatile software with simple menus makes it easy to change the settings.
If the small textiles are not chipped with RFID, the system can be equipped with a camera identification module which can sort by color or pattern.
The fact that DFD has gathered the know-how about their Viima products in one place makes it possible to put technological investments in future solutions on the agenda.
"Our aim is to be experts for our customers' customers so that we can advise them on which solutions are the best. For example, we cannot have certifications and logistics solutions that are explicitly aimed at the cleaning sector in all laundries, but we pool our expertise in specific areas. This also means that we can make targeted investments in machines that solve the special tasks we have in the individual laundries. As with the Inwatec machines, which were developed in such a way that they can sort and pack Viima products," says Axel Bonnevie.