Automated Sorting of soiled laundry
This machine is the perfect solution for the automatic sorting of different soiled laundry items like work wear, linen, mops, rags, etc based on weight control. The sorting can happen into trolleys, carts or silos. Manual sorting and transportation is replaced and not necessary anymore! The BIFRÖST.2 Automatic Sorting machine increases efficiency, improves logistics and saves labour costs.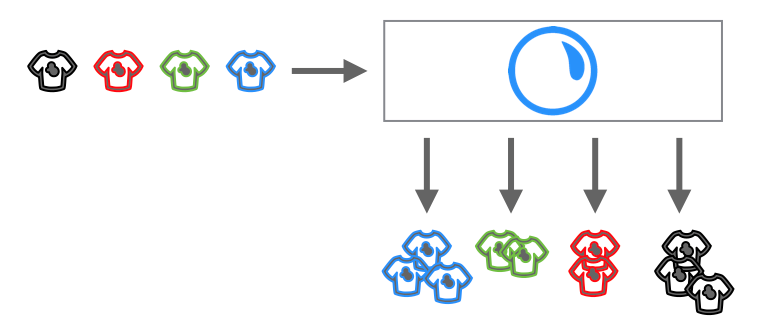 Capacity: The machine can sort 1,800 – 2,200 pieces per hour.

Optional RFID-technology: By using RFID-chips the machine recognizes different kinds of laundry items. Laundry items with the same RFID chip are automatically placed in the corresponding container.

Optional Silo integration: After the laundry items are sorted in the silos, they are transported automatically to the washing by the conveyor belt.