Automatic storage and transportation of stacked laundry items with GREIT
Our innovative GREIT stack storage system serves as a buffer between folding machines and logistics area. It is the perfect solution to take over the automatic storage of flatwork. The machine enables easy managing of clean, stacked laundry items while offering a great logistical advantage. Time-consuming manual trolley handling can be completely replaced.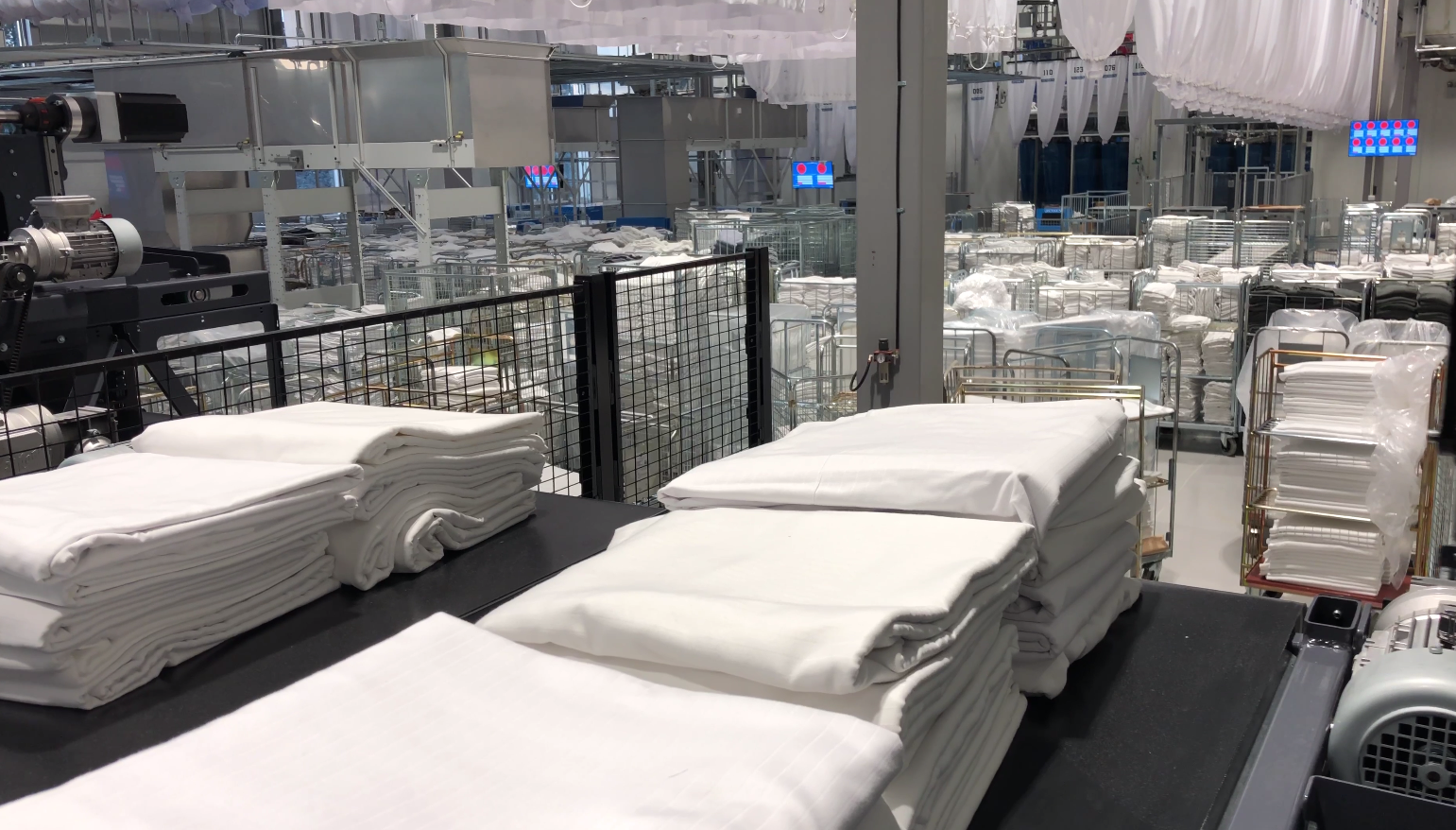 Capacity: handles up to 225 stacks/hour oer crane module (in/out)

Storage capacity: can be designed according to your needs

Speed: can be increased due to the modular design

Integrated laundry IT system for statistical analysis


For all kinds of stacked laundry items, e.g. linen, towels
Enhance processes on the clean side
Directly integrated with the Jenway transport and sorting system, Inwatec's storage system for stacked laundry enables a further increase in the level of automation on the clean side of the laundry. The conveyor belts and cranes of the storage system receive the stacks fully automatically and sort them according to type to a storage position. This means that time-consuming manual trolley handling can be replaced before the tours are actually packed.
We can design the system according to your laundry's needs.
Choose one of two different commissioning options for the GREIT stack storage.
Manual commissioning
The standard configuration of the Inwatec stack storage is designed for manual commissioning. With the manual commissioning layout, the crane continually delivers and re-stocks the different stacked products to the operator station. Like that, the operator has direct access to all product types on fixed positions on the station to be able to efficiently pack tours for the laundry's customers. This system is most suitable for lower product variety.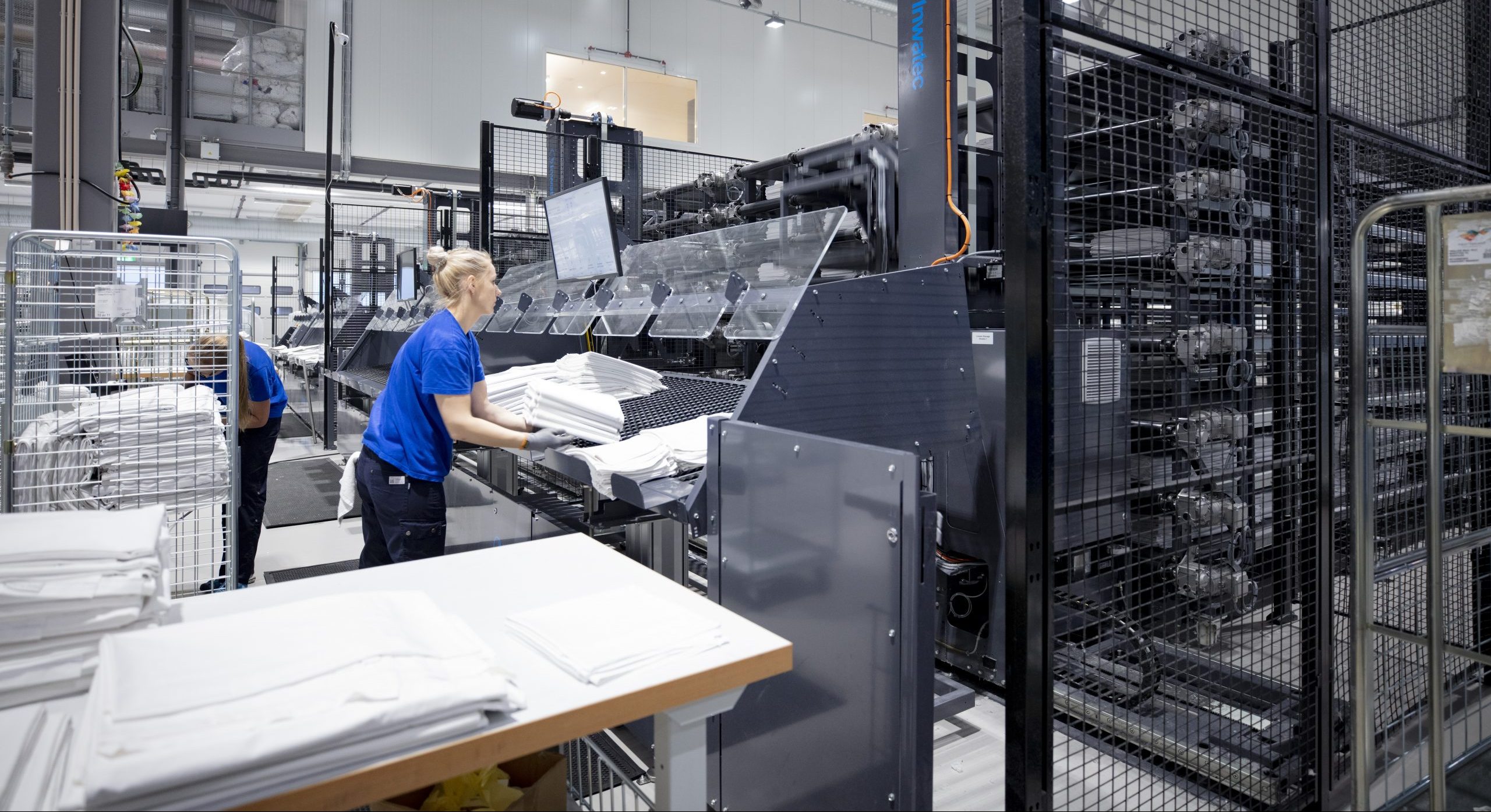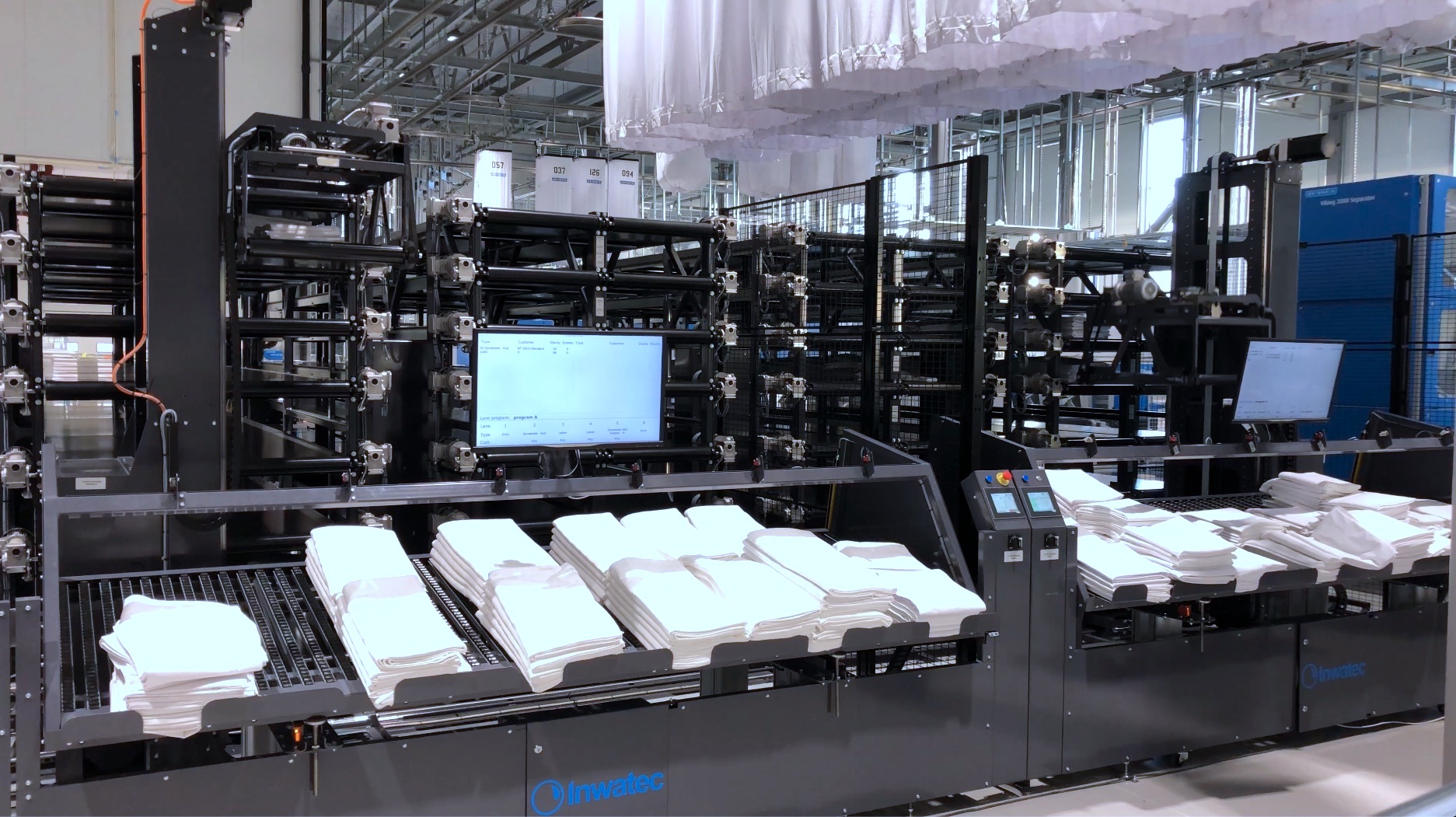 Automatic Route commissioning
The second configuration of the stack storage supports a higher product variety as it enables automated route packing. This automatic route commissioning system receives information about all planned tours from the laundry system. To then initiate packing a specific tour, the crane only loads the respectively needed tyoe and quantity of the product stacks onto conveyor belts. Those conveyor belts transport the stacks to packing stations where one or more operators can pack and prepare the customer's trolleys.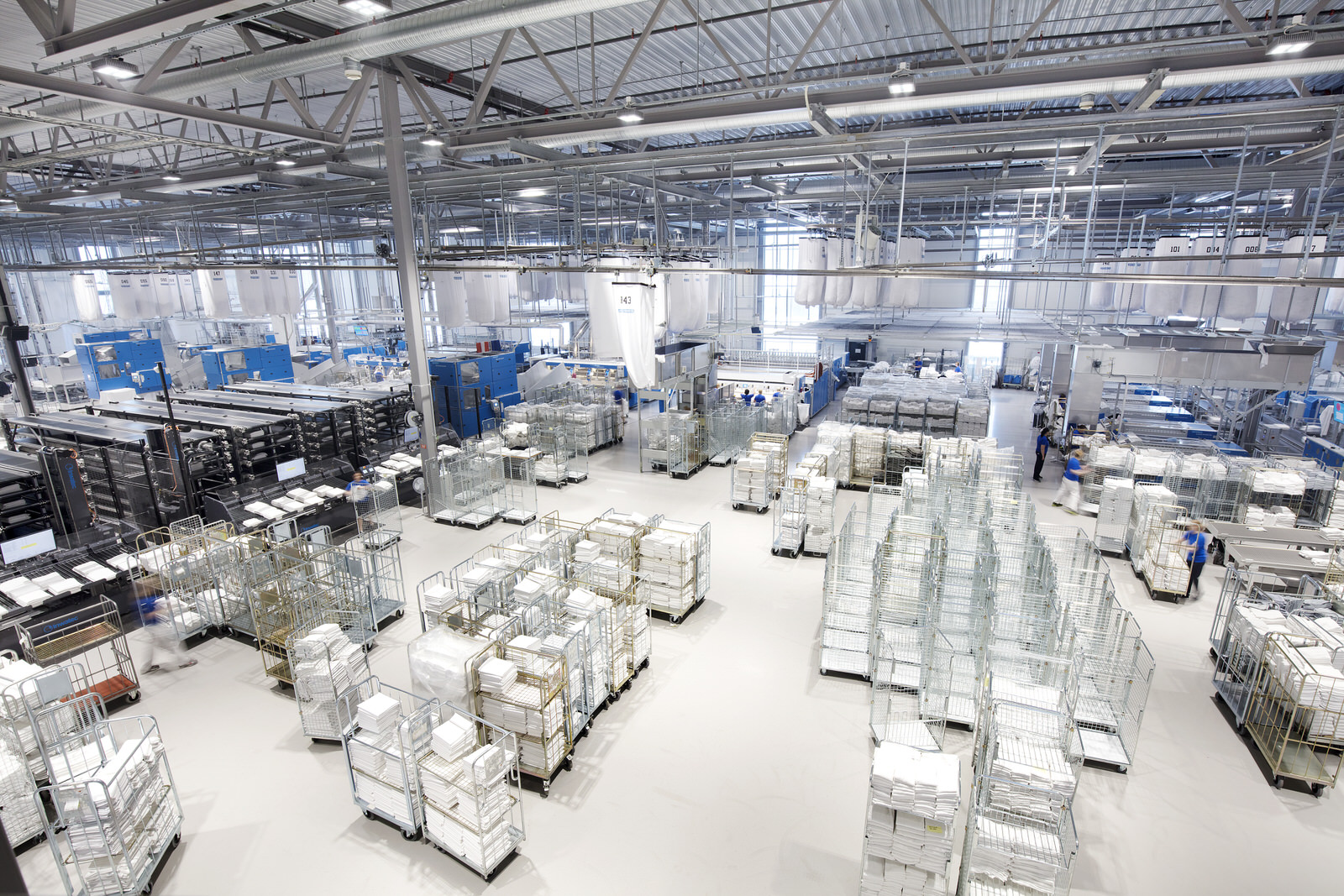 increaseD efficiency
The system is equipped with advanced servo-controls for a fast and efficient positioning of the stacked laundry articles.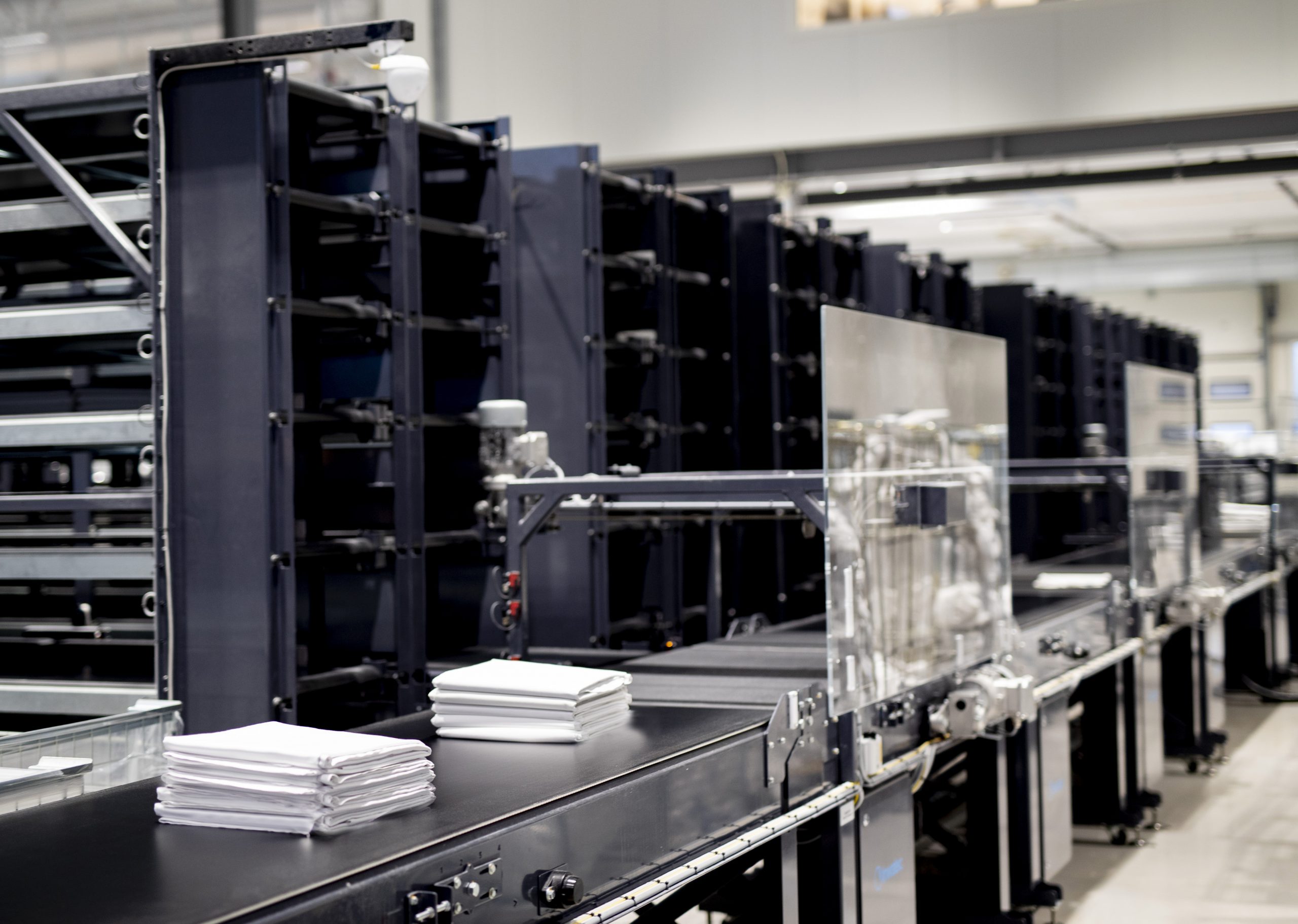 Modular design
The stack storage system has a modular design and can be extended to fit the individuals needs of your laundry.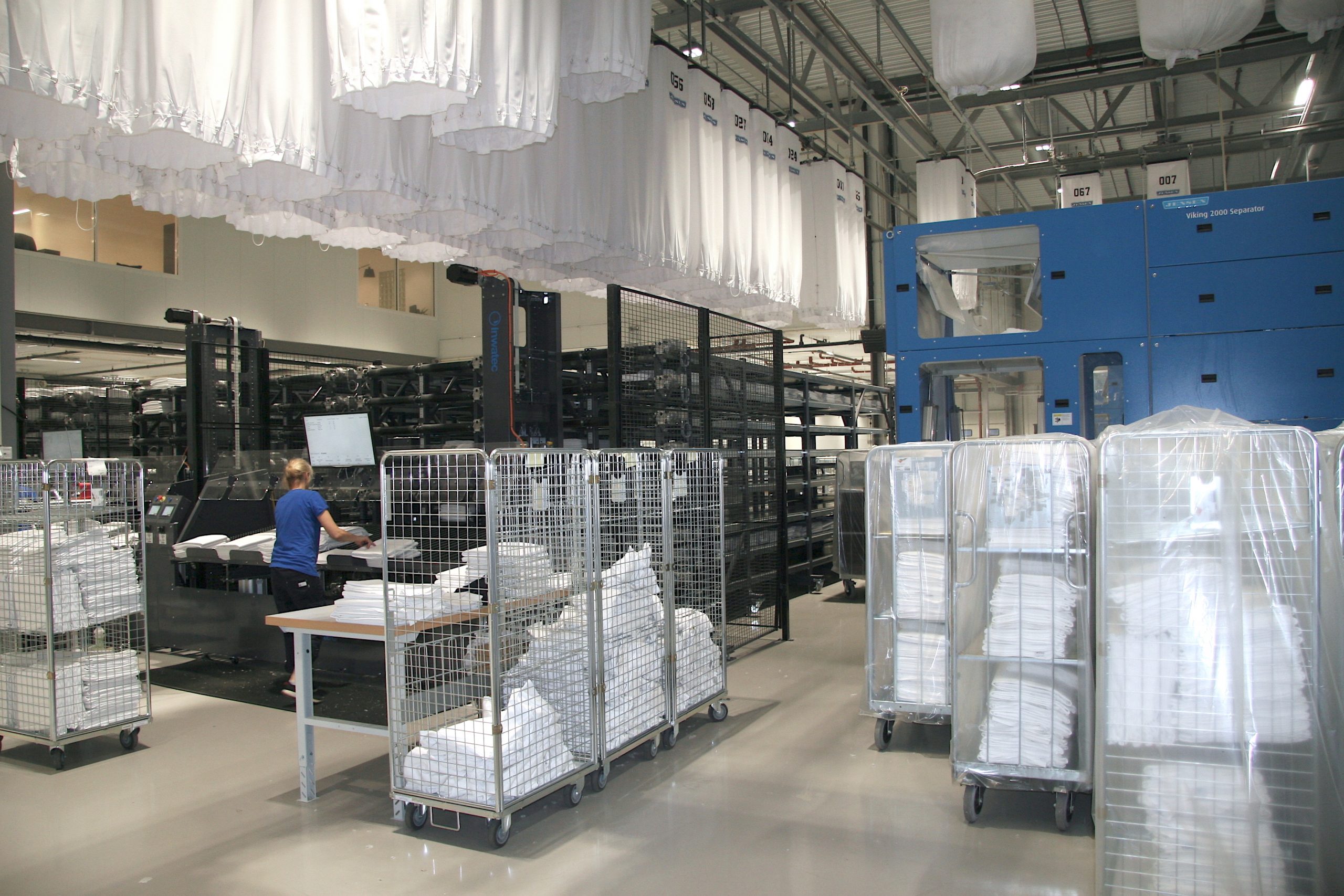 Faster delivery
By replacing time-consuming manual trolley handling with an automated solution, you can increase the speed.
How our customers use the GREIT stack storage system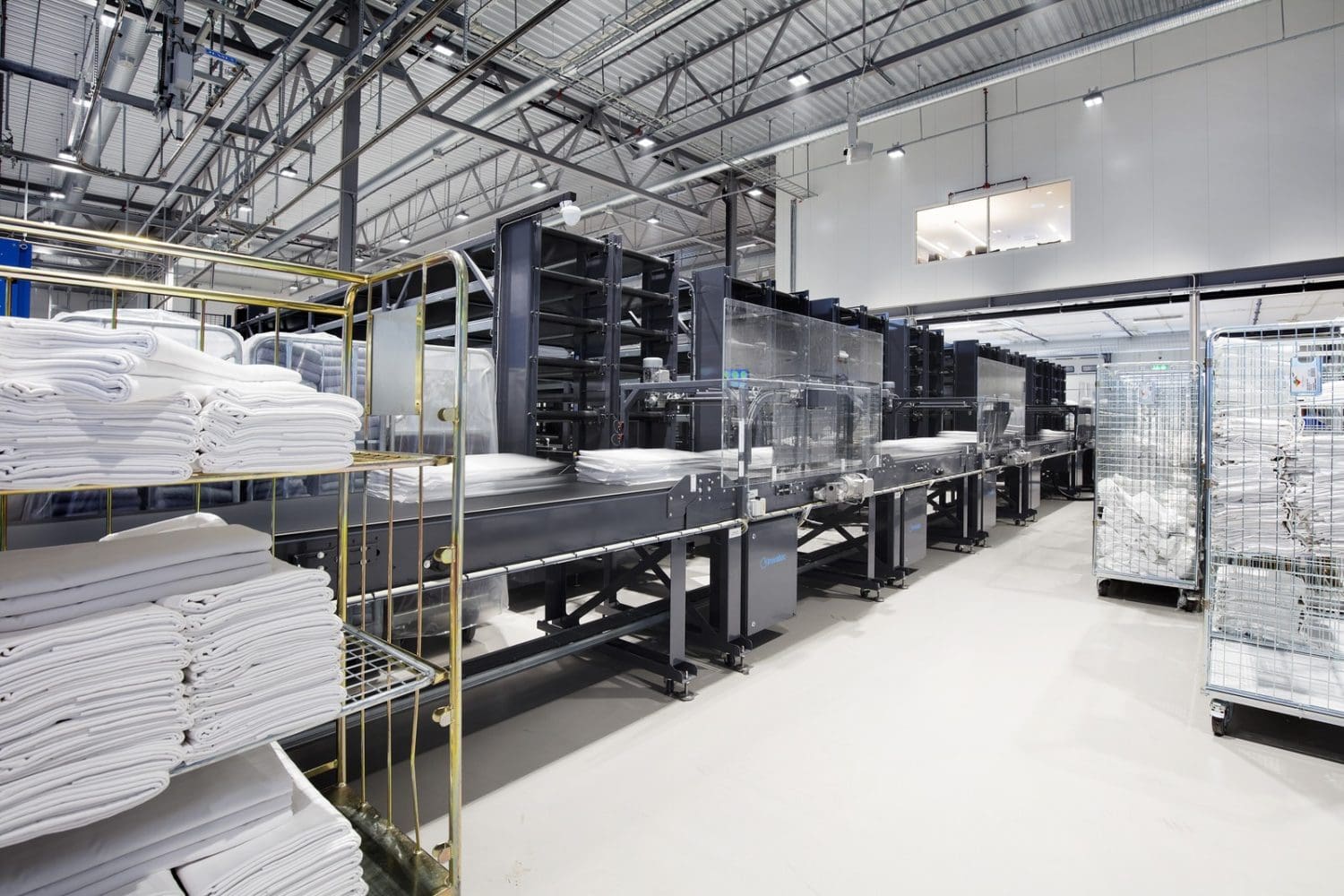 In May 2018, the Norwegian Nor Tekstil celebrated the grand opening of a new laundry in Oslo. This laundry was built specifically to handle hotel...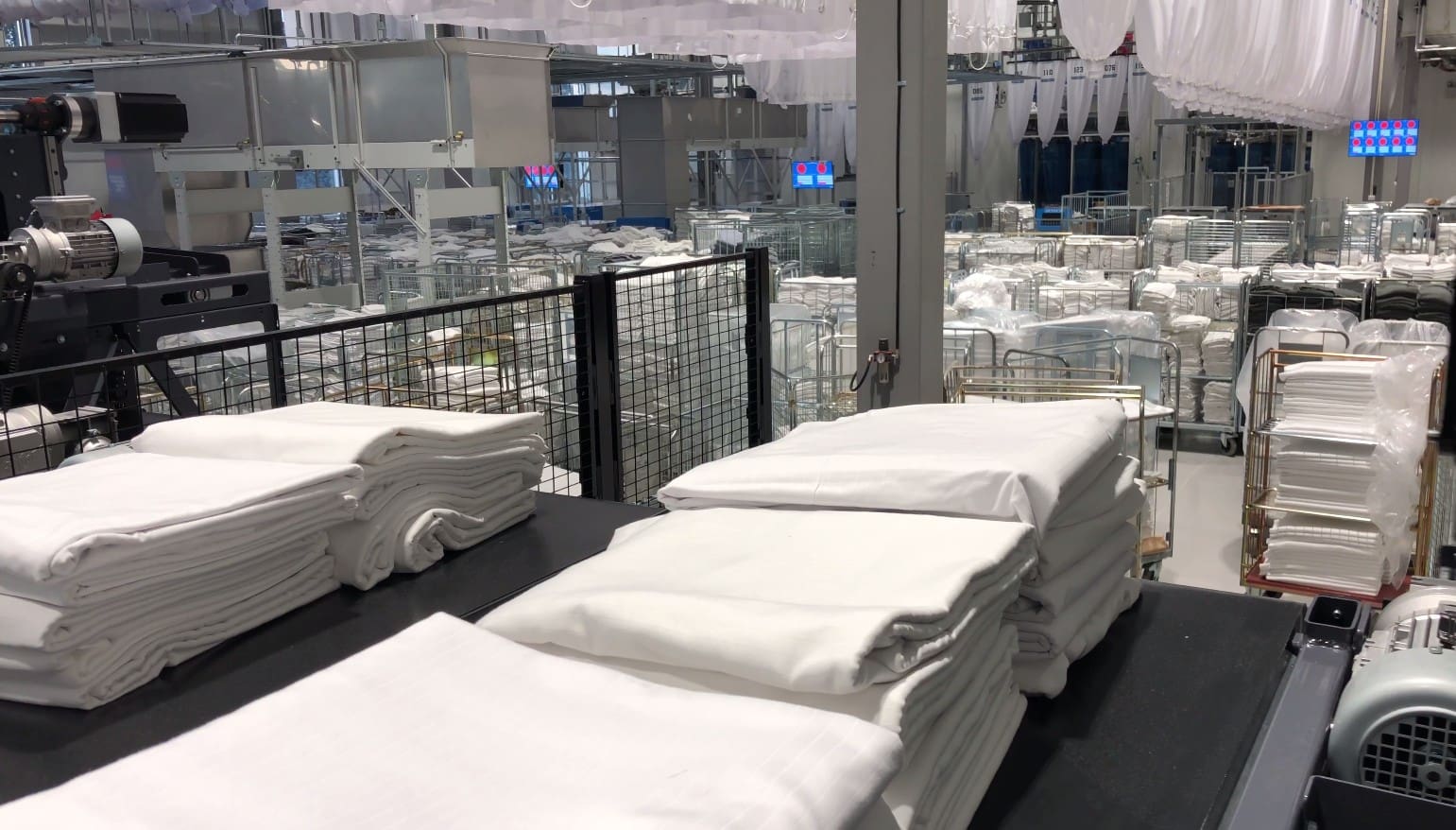 Storage of clean linen between machinery and logistical areas has to be planned and thought-out well. Folded linen have to be parked before getting...