Customizable roll-through machine
The new mat roll machine TYPHOON is Inwatec's most customizable machine. It is perfect to efficiently roll all kinds of floor mats either as a stand-alone machine or with multiple sorting options. The TYPHOON can be equipped with a regular split-belt or the additional cone-correct function. Various upgrades such as automated binding with an optional print function or RFID integration make the machine customizable to individual needs. An automatic sorting to tables or trolleys completes the automated handling of clean mats.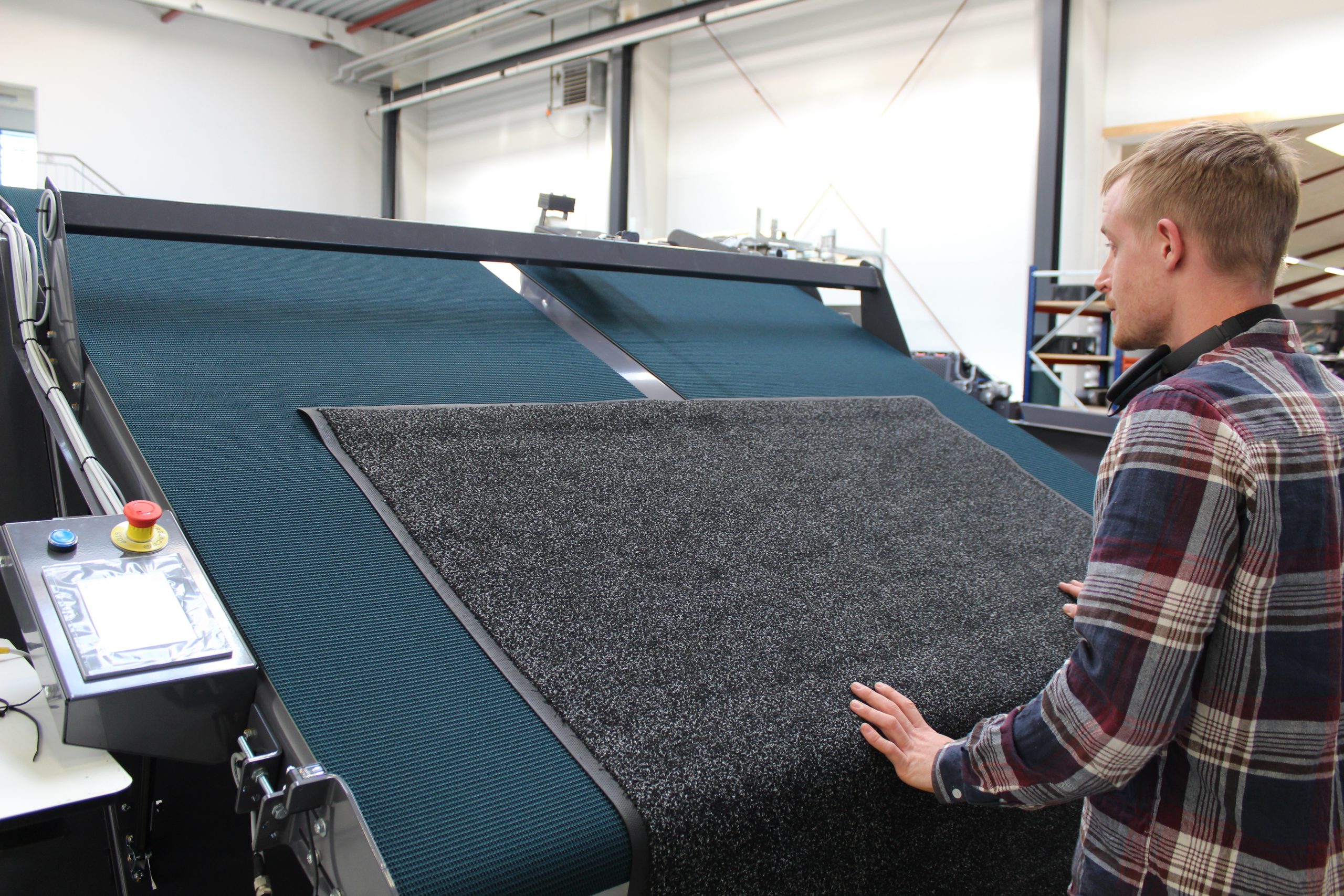 Capacity: The expected production of the machine is 500 rolled mats/hour (depending on the experience of the operator, delivery, and mat size).

Cone-correction add-on: With the tuft sensor add-on, the mats are rolled straight and tight when placed on the machine 'rubber-side down'. The sensor is measuring each mat's tuft direction and the split-belt construction enables a continuous adjustment of the rolling process to compensate for the tuft direction. With the cone-correction function, mats cone considerably less.

Roll-off table: This option transforms the TYPHOON mat roller to a 'stand-alone' machine. The roll-off table has a capacity for 8 to 12 rolled mats.

Optional add-ons: binding unit, printer, RFID, IT integration