Simple return-to-operator mat roll machine
Our VORTEX mat rolling machine with a return-to-operator layout delivers a huge leap in productivity. Our patented roll-over-feature enables the operator to prepare the next mat for rolling during the current rolling process. This unique functionality optimizes the operator's workflow, keeps the workload steady, and removes waiting times. Mats are rolled tight and allow a compact packing of the rolled mats. The efficient machine has a very small footprint and is therefore easy to integrate into existing industrial laundries. The VORTEX mat roller is equipped with a safety light curtain and is designed for the highest possible operator safety.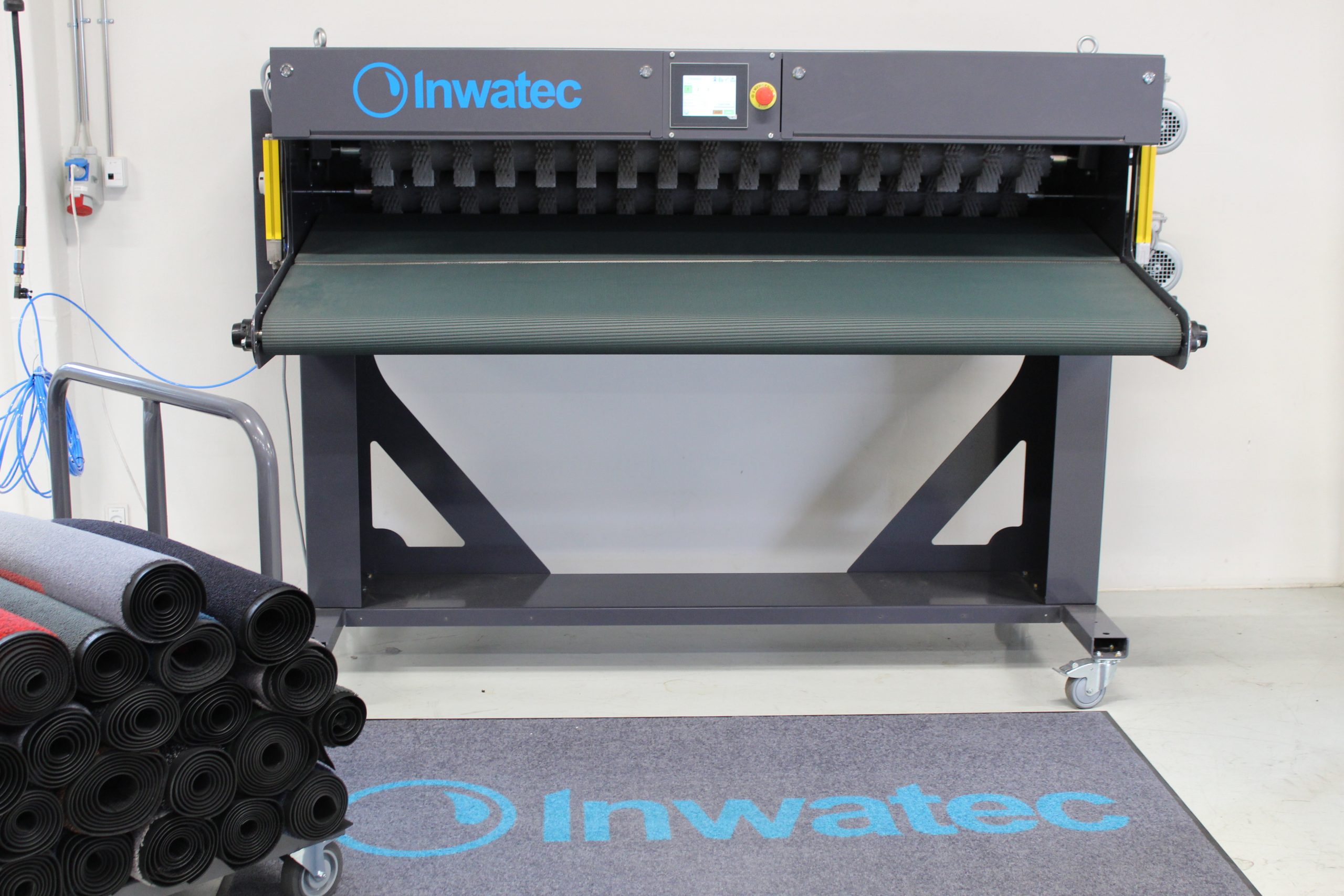 Capacity: Capable of rolling 400 mats/hour (depending on the experience of the operator, delivery and mat size). The expected production is 220 mats/hour.

Patented roll-over function: Enhanced productivity, since rolled mats are held in the machine until the next mat is ready to be rolled.

Cost-efficient operation: Only one operator is needed.

Easy installation: Just plug in and start rolling mats. No difficult programming necessary.

Option: Integrated RFID tag reading during the rolling process. Currently supporting UHF tags.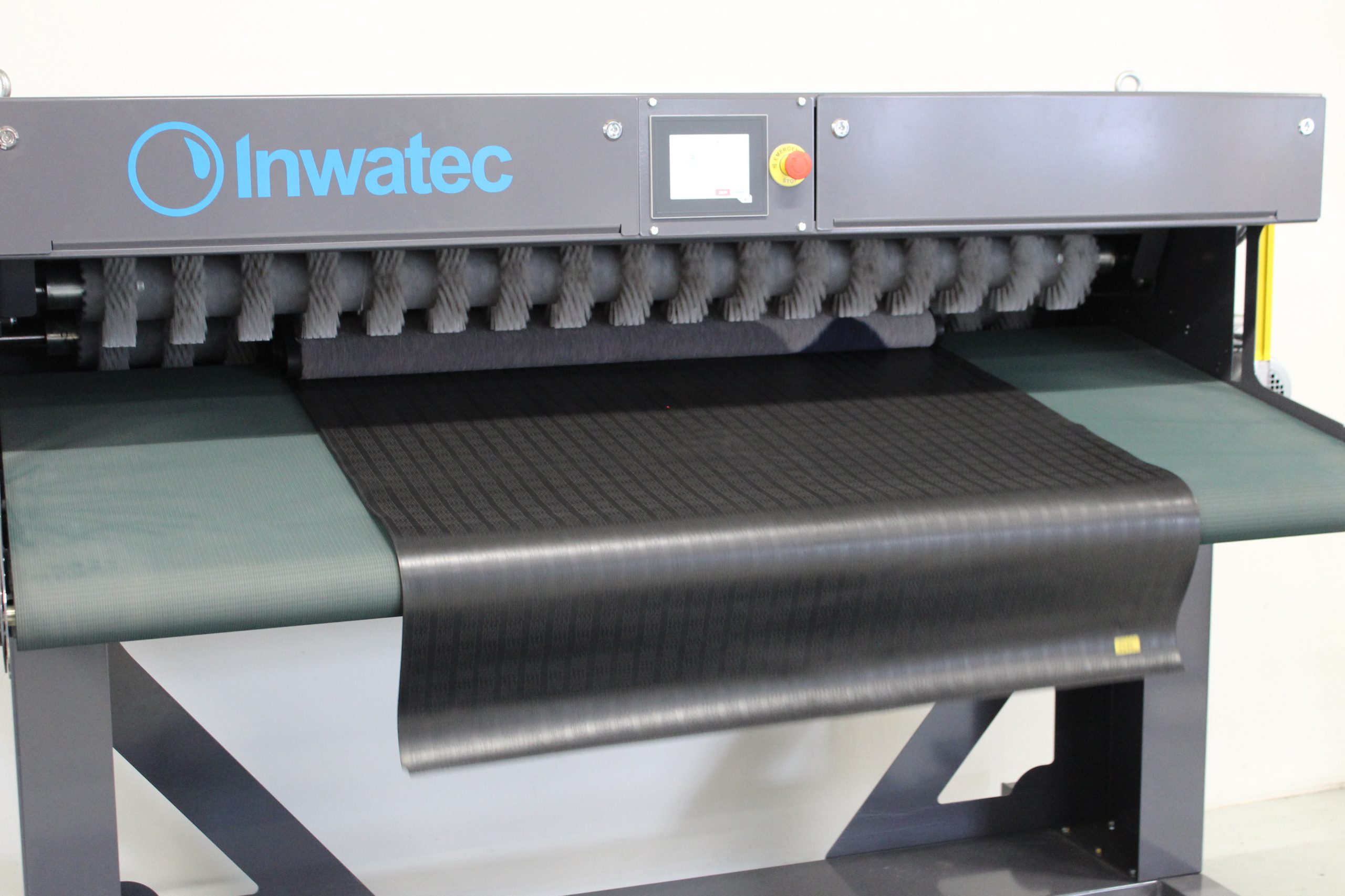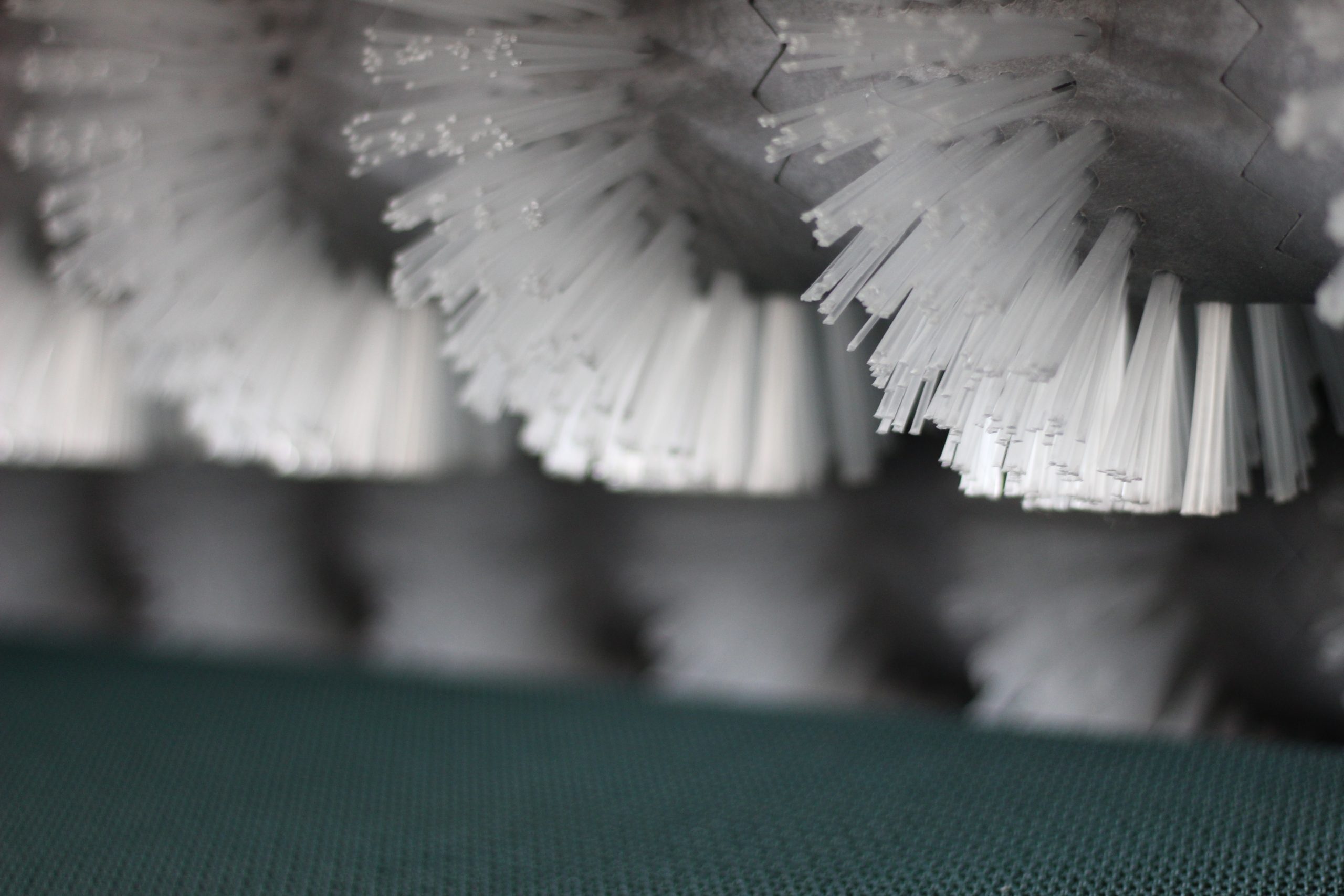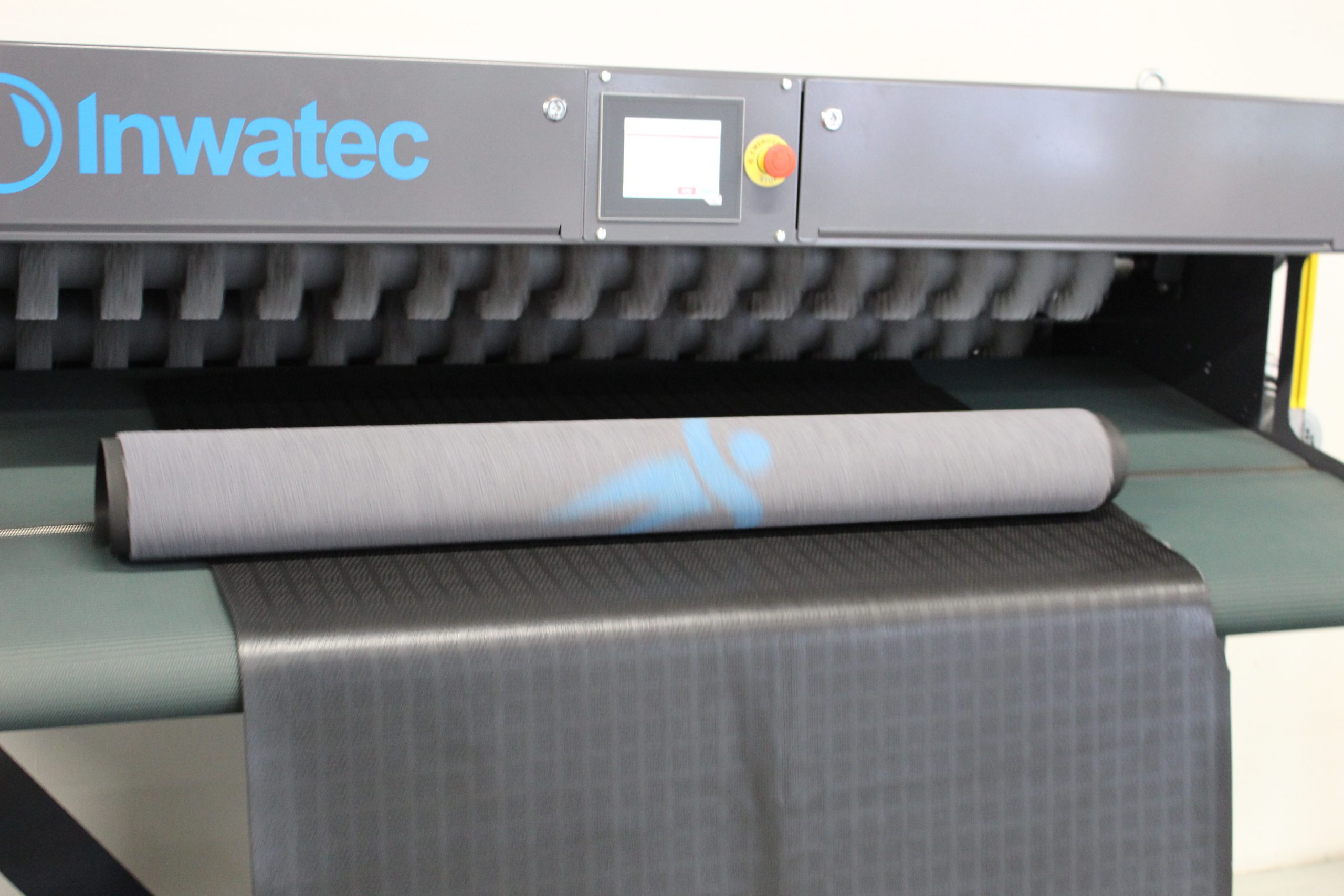 How our customers use the mat rolling machines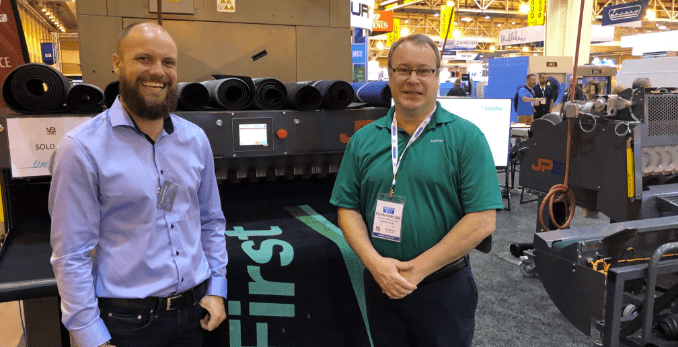 Unifirst Corporation, one of North America's largest workwear and textile service companies, identified the Inwatec VORTEX mat rolling system as a...