The public laundry in the Swedish city of Alingsås, located 50 kilometers outside Gothenburg, has been through a significant automation process this spring. The goals were to improve the working environment and to increase productivity.
"The management of the laundry has decided that we must work long term and invest in the laundry. Initially, it is about the working environment for our employees, but of course, the economy is also an essential factor as well," tells manager Malin Schiller.
The new soiled side sorting setup at Alingsås includes four robot separators and two x-ray scanners, and up to 6.000 pieces of garments can be processed every hour with a minimum of human interaction.
"Before, we had 12 people examining the clothes at the light tables. They turned the clothes inside-out and examined all pockets to check for foreign objects. Now it's handled by the machines, and we have only one operator on the task. The machine finds out by X-ray whether there is anything in the clothes or not," Service Manager Cora Magnusson explains.
According to the service manager, most of the time was used on performing redundant pocket inspections.
"It is only 2-4 percent of the clothes that has something hidden in the pockets. It can be anything – things from care, phones, money, and so on. But most of the pockets are empty, and now the machine ignores those clothes in the process. It means that we have a safer and faster delivery now," Cora Magnusson tells.
The extra hands are now allocated to other tasks in the laundry, and the daily routines are changing in a rotational schedule to keep the workload as low as possible.
Cora Magnussen adds: "Now it is less tedious, so it is better for ergonomics, body, and health. Getting to work is more fun when you have varied tasks."
Laundry employee Sofia Wangvald agrees on that assumption. She has been working at Alingsås both before and after the new setup:
Now, only those garments containing foreign objects have to be handled manually by the laundry's employees.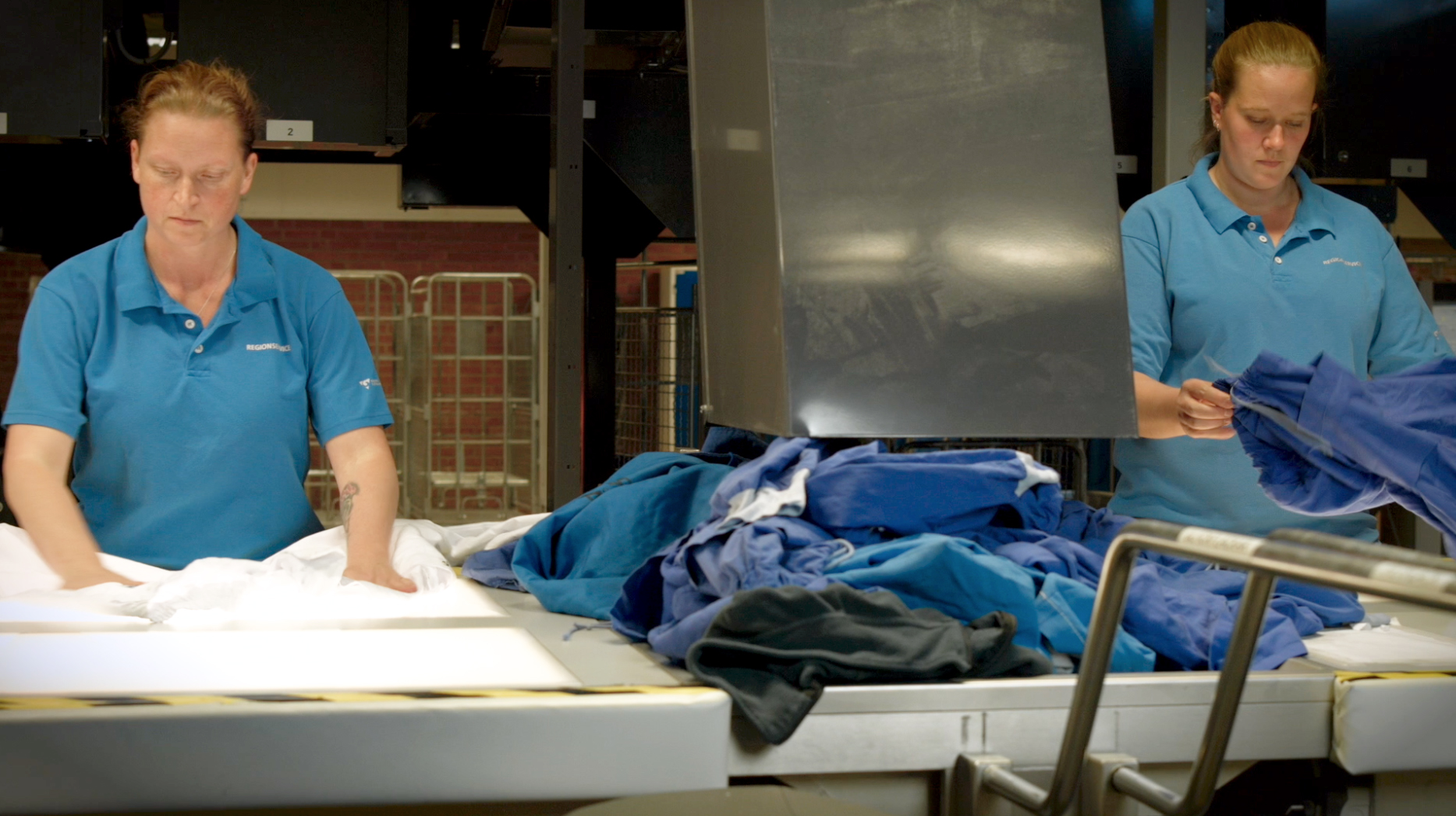 "We become more like mechanical engineers than wear workers, as we were when we checked all the pockets and all the clothes. The machine scanning the pockets is the most significant development that has happened at the laundry in the five years I have been here. It is an excellent investment for the future," Sofia Wangvald tells.
According to manager Malin Schiller, there will be more investments in the future.
"Investing in the picker and x-ray scanner is a starting point for our continued development in the laundry. You could say that this is the first phase, and we are working hard to move towards more automation where possible," Malin Schiller reveals.