Inwatec and the Laundrynerds are looking back to a very successful TexCare Asia, which took place in Shanghai between September 25-27 2023. The TXCA & CLE show is a highly specialised  international trade fair for modern textile care, providing manufacturers and suppliers in the laundry and dry-cleaning industry with an exceptional platform to present their products and services to a targeted audience of industry professionals. After four years with no local show, the exhibition has seen great attendance, with Inwatec & JENSEN welcoming customers from all around the world.  
For the first time ever Inwatecs automated soiled side sorting solutions have been on public display in China, which turned out to be a huge success. Amidst a vibrant atmosphere charged with innovation and creativity, our beloved THOR turned out to be the absolute eye catcher once again, leaving many spectators in awe given his spectacular performance. 
THOR, the robotic separator, started the exhibition off by sorting an incredible amount of 14,000 items, without ever stopping. Needless to say, he also didn't slow down for the rest of the show. Inwatec's booth was a testament to the power of smart technology, introducing attendees to a world where automation meets precision and where efficiency reaches unprecedented hights. 
Claes Stanley, Chief Technology Officer at Inwatec, was overwhelmed with the outstanding feedback, both at the exhibition itself, as well as internally. It has been the first time that he got to meet the technicians from JENSEN China in person: "their interest and their enthusiasm is incredible. It has been a great opportunity to show them all the nitty-gritty details of our soiled side sorting solutions face-to-face."
Furthermore it had also been an instructive journey, especially when it comes to getting to know the specifics of the Asian market, as well as understanding cultural differences and being able to overcome potential barriers.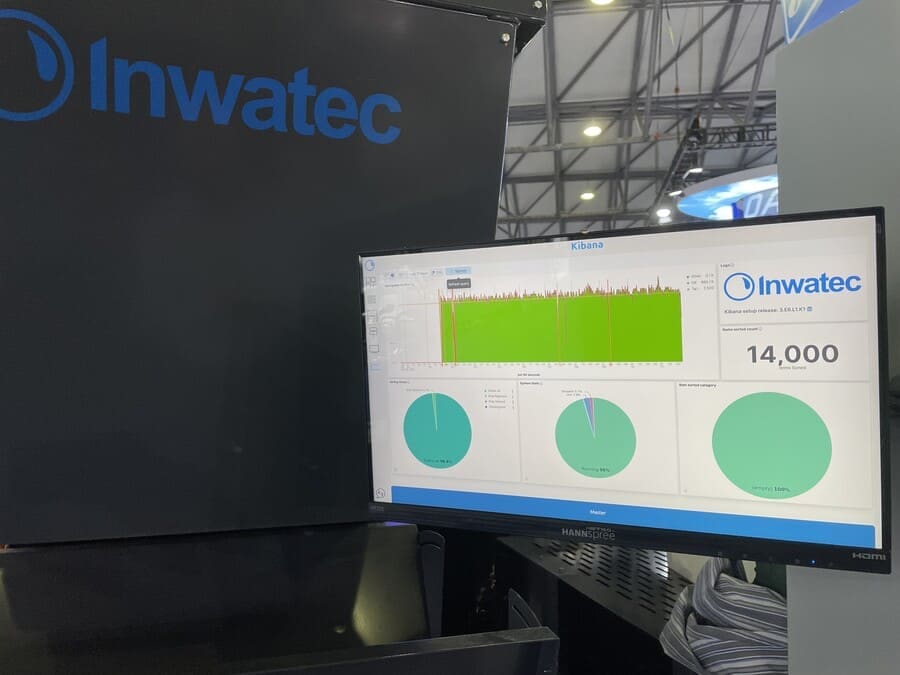 A big thank you goes out to our colleagues from JENSEN China and all their efforts to make Inwatec shine as much as it did. Coming home with countless new impressions, the Laundrynerds will keep working on their vision: building the laundries of the future – across boarders.